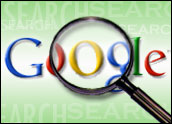 Google defended its system of ranking Web pages in search results in court Friday after a competitor claimed its pages were unfairly blocked. A California judge is considering whether to allow a lawsuit to proceed.
Attorneys for Google argued that the search giant can use any criteria it wants to rank Web sites — including ranking competitors or sites that offer their own search engines lower, even when their content is relevant to the search terms.
Google made the argument in a hearing to determine whether a lawsuit filed by KinderStart.com can proceed. KinderStart, a content-heavy site with articles and resources about parenting and education, is suing Google, saying it was essentially punished for offering its own search functionality by being given a zero ranking in Googles PageRank system.
Norwalk, Calif.-based KinderStart is seeking to have its suit certified as a class action, which could allow others who believe their rankings were artificially low to join the action.
At the conclusion of Friday's hearing in U.S. District Court in San Jose, Calif., Judge Jeremy Fogel scheduled additional hearings for September, an indication that he might allow the suit to continue to move forward despite motions by Google to dismiss the case.
Traffic Stop
At issue is whether Google is misleading consumers with its PageRank system. In court Friday, attorneys for the search company said users recognize the system is a subjective one and would not be surprised to learn that Google assigns lower rankings to sites that may represent direct competition.
Attorneys for KinderStart, meanwhile, say the effect of the PageRank downgrade was to prevent the company from expressing itself in a public forum and also represented a violation of a contract the site had with Google's AdSense program.
One important potential result of the suit, should it proceed, could be the revelation of how Google arrives at its page rankings. Google is fighting any requirement to disclose the system it uses, as making it public could have significant ramifications.
For instance, an entire search engine optimization industry has been built around trying to make pages rank higher in search results, and disclosing the formula for assigning those rankings could lead to a free-for-all, of sorts, as companies seek to match their sites to the ranking criteria.
KinderStart should have little trouble proving it was hurt by Google's decision to lower its ranking, since some 70 percent of its traffic came through the search engine prior to March 2005, when its ranking was reset at zero. The company filed suit in March 2006, saying it had seen traffic fall from 10 million visitors per month to around 3 million.
The lawsuit faces an uphill battle on several of its counts, according to intellectual property attorney Jason Cody of Howrey LLP. The free speech charge, for instance, may fall short. Google is not a government entity, and therefore can't be guilty of First Amendment restrictions.
The defamation claim also seems to be a stretch, he said, since page rankings are based on Google's own formula and because defamation requires that a false statement be made first. "The public does not know what a zero rank means other than as Google defines it," he said.
Companies such as KinderStart need to remember that PageRank is "Google's system," he added. "Until Google takes over as a form of government or controls the entire Internet search industry, it is not likely to violate any rights to free speech or antitrust laws," he said.
Objective or Not?
The strongest claim, according to Cody, is the notion of unfair competition. That argument is based on Google's portrayal of PageRank as an objective ranking when it is in fact subjective.
If the case moves forward on that issue, it could result in Google being forced to reveal how much its rankings are based on algorithms versus subjective policies. Indeed, Google burst onto the search scene by offering the algorithm-based approach, differentiating itself from Yahoo, which employed editors to categorize and rank pages.
In addition to unspecified damages, KinderStart is seeking an injunction requiring Google to restore it to a higher page ranking.
In court Friday, Google attorney David Kramer of Wilson Sonsini Goodrich & Rosati said if KinderStart is able to force itself into higher page rankings, other more direct competitors — such as Yahoo and Microsoft — could make similar claims and force Google to rank them higher as well.
KinderStart's attorneys, meanwhile, argued that Google is accumulating significant power because of the amount of online information it has collected, sorted and organized.
Google has moved to have some claims dismissed on the grounds that it has its own free speech rights under California law. Arguments on that motion will be heard in September as well.
The search industry itself may be at risk if publishers are able to force their way into rankings, said Sterling Market Intelligence analyst Greg Sterling. He noted that Google won in an earlier, similar case brought by SearchKing.
"The biggest strike against the plaintiffs here is the fact that ruling in their favor would embolden sites whose rankings had declined to litigate," Sterling said. "In the high-stakes cat-and-mouse game of search engine rankings, it would create a sense of ownership or entitlement to those rankings. Again, this would effectively kill organic search."