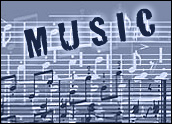 Digital music startup Lala.com has launched an iPod-compatible online music service that allows users to play songs online for free, the company announced Tuesday. In the future, it will reportedly allow users to download individual tracks without digital rights management (DRM) protection directly to their iPods.
Users of the free service can listen online to tracks from any artist offered. Thanks to an agreement with Warner Music Group, they can also listen online to the complete albums from Warner artists.
After downloading a free 2.5-megabyte browser plug-in, Lala members can also upload their entire music collections for storage on the site and access them from anywhere on the Web.
Direct to the iPod
"Before today, music was ripped and trapped on PCs and Macs with desktop applications like iTunes," said Bill Nguyen, a founder of Palo Alto, Calif.-based Lala.com.
"The iPod is the greatest portable music device ever invented, and as avid iPod fans we wanted to create a service that blends the convenience of the Web with the portability and functionality of a truly universal platform," he added. "Lala unleashes the Web's power for playing music and safely sharing songs without the threat of PC viruses, spyware and other risks that are present on illegal P2P (peer-to-peer) sites."
Purchase or Trade
In addition to listening online, Lala.com members can purchase or trade CDs with others on the site. Purchase prices are typically below standard market prices, Lala.com spokesperson John Kuch told the E-Commerce Times, while trades are made for just a $1 charge.
In the near future, members will also be able to download individual tracks to their iPods, Kuch added, though he declined to specify any further details.
Lala.com includes support for Windows XP and Vista, Mac OS X v10 and later, and iTunes 7. Microsoft Internet Explorer 6.0 and Firefox 2.0 and later are recommended.
A Transition Model
Currently, 90 percent of all music is still sold in CD form, and overall music sales are declining each year, Kuch explained. "What we need is a good transition from the offline to the online world, and a way to get people who do buy music to buy more.
"We noticed that every time we gave music fans the opportunity to listen to more, they bought more," he added. "Our bet is that if we give music fans more access than ever before to listen, experiment and sample, they will buy more."
Lala.com accepts no advertising, but it pays Warner Music a full interactive licensing fee. It received about $14 million in venture capital funding from backers including Ignition of Seattle and Bain Capital of Boston, Kuch said.
Saving Music
Services such as Lala.com may be critical to the future of the music industry.
"Deploying more effective and creative strategies to drive music sales is of the utmost importance for the music industry today," said IDC analyst Susan Kevorkian.
"Next-generation online music services like Lala.com add a fresh twist to the online music shopping experience by combining the reach and flexibility of the Internet with compelling music discovery options and addressing the massive installed base of Apple's iPod," she added.
Fundamental Problems?
"I believe free distribution of music over the Internet is going to be one of the features of the future Internet," Phil Leigh, senior analyst with Inside Digital Media, told the E-Commerce Times.
However, Lala.com may have two fundamental problems, he added.
"First, I think they're paying the labels too much for the streams that the customer can listen to," he said. Of course, if the site were to accept advertising, that might help offset those fees, Leigh noted.
Second, given that downloads go directly onto a user's iPod, "what happens if your iPod gets full or dies?" he noted. "I've had four iPods, and I would never buy from these people if music won't be available to transfer to a new one."
Still Focused on the Disc
While breaking new ground in some ways, Lala's strategy may also remain too wedded to outdated views of music.
"Lala's owners bring a relentless, insect-like determination along with lots of cash, a prescription for playing with new media that affects old media," Jim Griffin, managing director of OneHouse, told the E-Commerce Times.
"The good news? Lala is investing into music in ways even record companies now believe is fruitless," he explained. "The bad news? Lala believes in music the product, music you buy and keep — not music the service, which uses music to draw a crowd.
"Lala's addiction to the disc is either an elegant additional squeeze on fruit already pressed," Griffin concluded, "or a mistaken effort to maintain a sales model that has long since run its course."