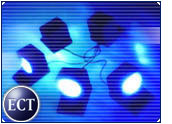 Juno Online Services (Nasdaq: JWEB) rose 38 U.S. cents to $1.20 in morning trading Thursday, after AOL Time Warner signed a definitive agreement to allow the company to offer high-speedInternet access over Time Warner cable systems.
The deal is the second that Time Warner Cable has signed with an Internet serviceprovider. In November, the company agreed to letEarthLink (Nasdaq: ELNK) offer its services over Time Warner's network.
Both Juno and EarthLink also have plans for pilot programs using Comcast(Nasdaq: CMCSA) cable systems. EarthLink last month said it would offer its services in the Philadelphia, Pennsylvania area on a trial basis.
The Internet cable agreements reflect a deal America Online and Time Warnerforged with regulators last year as part of their merger plan. In a bid to gain approval of the merger, the companiessaid they would allow third parties to offer Internet access over AOL Time Warner cable systems in order to foster competition.
Juno and Time Warner plan to begin offering their new service in the secondhalf of this year. Both companies will be able to market the serviceindependently under terms of the definitive agreement, which is subject toU.S. Federal Trade Commission approval, Juno said. The companies initially agreed to collaborate last August.
Juno, based in New York City, said it had 15.9 million registered subscribers as ofMarch 31st. The company offers basic Internet access free of charge, inaddition to billable dial-up service and in certain markets, high-speedbroadband access.
On Tuesday, the company reported a narrower loss andhigher revenue for the first quarter ended March 31st, as its number ofpaying subscribers grew.