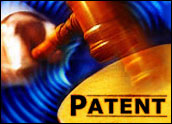 Vonage can continue to provide its VoIP (Voice over Internet Protocol) service to current customers, but cannot sign up any new subscribers under an injunction issued Friday on behalf of patent plaintiff Verizon Communications.
The partial injunction bars Vonage from registering new customers but stops short of forcing the Web-calling service to shut down entirely. The ruling came two weeks after U.S. District Judge Claude Hilton said he would grant an injunction, but delayed putting it into effect to give Vonage a chance to make a case against it.
Last month, a jury found that Vonage violated five patents held by Verizon, including those covering methods for connecting VoIP calls to traditional landline networks.
Vonage has been ordered to pay US$58 million and 5.5 percent of all future subscription royalties to the telecom giant, which has said an injunction is necessary to prevent Vonage from continuing to benefit from the pilfered technology.
Looking to Appeal
Vonage will immediately appeal the ruling by asking a higher court judge to issue a stay on any injunctive relief for Verizon, Vonage stated.
The effect of the partial injunction would be virtually the same as a full injunction, which could have required Vonage to shut off most of the services to its 2.2 million customers, Vonage attorney Roger Warin told the judge.
"It's the difference of cutting off oxygen as opposed to the bullet in the head," Warin reportedly said. Urging the judge to reconsider, he added that the decision would "in effect slowly strangle Vonage."
Shares of Vonage plunged nearly 7 percent Thursday ahead of the injunction ruling, falling to $3.37. Major U.S. stock markets were closed Friday for the Good Friday holiday.
Compromise Sought
Judge Hilton also ordered Vonage to post a $66 million bond to ensure that Verizon can receive damages and royalty fees if Vonage's attempts to appeal the original decision fall short.
The compromise injunction was suggested by Verizon's attorneys as an alternative to a full shutdown of the Vonage network. Vonage has not detailed any potential work-around that avoids using Verizon's patented technology.
If a full injunction were issued on the patents, the firm's customers would likely have been able to use Vonage only to call other Web-based phone users.
"The question on everyone's mind is, will this be the beginning of the end for Vonage?" independent telecom analyst Jeff Kagan told the E-Commerce Times. "Vonage will not close up shop overnight. They can stay in business serving their existing customers, but they cannot sign up new customers. That means they will likely lay off salespeople and cut advertising. The company can stay in business while they sort through the issues. But this is something that has to be settled and quickly."
Still, even if Vonage has become a symbol of the VoIP market, that technology remains vibrant even if Vonage fades to black, he added. "This is a major setback for Vonage the company, not VoIP the technology," Kagan noted.
Death Blow?
Neither company could be reached for comment. When the judge first said he would issue the injunction, Vonage CEO Mike Snyder said talk that the injunction would kill Vonage was premature.
"The fact is we've been preparing for this verdict and the possibility of an injunction for months," he said at the time, responding to a 25 percent plunge in Vonage's stock price that followed news of the injunction. "Anyone who's counting Vonage out is making a huge mistake," Snyder stated.
Still, Vonage may be motivated to settle the case, though it will likely be at a steep cost given Verizon's string of legal victories.
Meanwhile, the inability to grow its subscriber base could prove fatal to Vonage, which has been losing money consistently, including $65 million in its most recent quarter, largely because of marketing efforts to attract new subscribers.
Injunctions and stays are notoriously hard to predict, with different judges often having vastly different opinions on the same case. The injunction itself shows that Verizon and Vonage are considered direct competitors, attorney John Rabena of intellectual property law firm Sughrue Mion told the E-Commerce Times.
The onus is now on Vonage to provide to a higher court judge that the injunction will threaten its survival. If that case can be made, and if a judge is convinced Vonage's appeals have some merit, a stay may be granted.
"Verizon's argument was that Vonage was benefiting and would continue to benefit from the stolen technology," Rabena said. "Vonage's argument for a stay will be that the injunction will render it unable to compete and that if it does eventually prevail on appeal, it might be too late."
Looking Ahead
Those appeals could take two years or more to sort themselves out. By then, Vonage may be able to demonstrate through its turnover rate — the company loses around 600,000 customers a year — and other data that it would not survive as a standalone company.
Winning a stay — such orders typically have 120-day time frames — could give Vonage time to develop or acquire the rights to a workaround that doesn't use the Verizon technology, though some analysts say the fact that Vonage has not mentioned that approach along the way suggests it's not a likely outcome.
Before the case resolves, investors may yet abandon the firm. The stock is already trading just above its yearly low price and the firm still faces outstanding legal challenges from Sprint Nextel — which claims Vonage is using technology for which it holds patents — and from shareholders upset about the company's controversial IPO.
Prior to going public, Vonage gave subscribers the right to buy shares at the offering price, only to have the stock plummet once trading began.