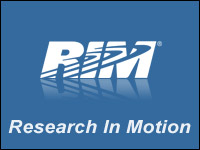 Jaguar Financial, a shareholder of BlackBerry-maker RIM, called on the company's directors to carry out a formal process for maximization of shareholder value in a letter from Jaguar and supportive shareholders, which was released to the public on Tuesday.
The letter suggests that the company should consider selling itself or monetizing the RIM patent portfolio through a spinout to RIM shareholders.
The status quo is not acceptable, said Vic Alboini, chairman and CEO of Jaguar. The company cannot stand still, and the directors need to take control and maximize shareholder value before market value is lost.
RIM's directors should appoint a special committee to pursue a shareholder value maximization process, Jaguar's letter strongly recommends, citing the company's poor share price performance, lack of innovation, and corporate governance issues as areas where change is needed.
RIM's share price declined about 80 percent from June 2008 to September 2011, and the letter notes that RIM has failed to design a device that lives up to the requirements of today's dynamic consumer landscape.
BlackBerry was once a market leader but has fallen into third place behind Apple's iPhone and Android-powered smartphones.
While Jaguar is part of a large investment group, its actual share of RIM is around 5 percent.
RIM did not respond to the E-Commerce Times' request for comments by press time.
RIM Needs a New Game Plan
While investors acknowledge that RIM is readying new products, they want a backup plan if that strategy doesn't produce sufficient results.
"RIM has already sent out a game plan to re-enhance its competitive footing with the unveiling of new products," Alboini told the E-Commerce Times. "That's one path it should pursue. But that path may or may not work. If it works, great. If not, it should be ready to set up a formal process to create another option. One co-CEO has spent three years trying to buy a hockey team. They have changed their guidance a couple times. Now is the time to pick up the reins and set up a second path."
RIM's assets could prove a tasty deal for a buyer, as well as the best option for investors.
"If an inquisitor were looking at RIM, they would be tantalized by some of its assets," said Alboini. "They have (US)$3 billion in cash, and the value of the patents would be $2 to $5 million. But you look at the balance sheet, and it doesn't have much depth. So it's free capital to the inquirer."
The prospect of acquiring RIM could be attractive in the market, Alboini noted, so it makes sense for investors to take some action to prepare for a possible sale.
"Independent investors should be looking at hiring a legal advisor and pursue a process to look at what a sale or merger would bring in to the shareholders," he said.
Internal issues within RIM could indicate growing weakness, and repairing those problems could entail significant changes.
"There's been an open letter from someone in the company that said 'We've lost confidence.' The culture is broken, and it's not an open culture," said Alboini. "There are all kinds of blogs that support the open letter. If the open letter is in any way true, you need a new CEO, and not one of the two existing CEOs."
Give RIM a Chance
Are investors jumping the gun in calling for RIM to find a buyer? After all, the company has committed to a slew of new products, and it is preparing a plan to be released in the next few months.
"RIM is a target. You have to consider the sources," William A. Stofega, program director for mobile device technology and trends at IDC, told the E-Commerce Times. "Some of these investors really go after companies hard. RIM is pretty much committed to a review of the organization by the end of this year or early next year. They have been more than willing to accommodate their investors."
This is a time of revamping for RIM, and it will take some work for it to get to a more profitable position in the market.
"RIM is on target for a business transformation, and you don't want to take them off target now," said Stofega. "Given the competitive environment, nobody is going to click their heels and say they'll be where they were a year or so ago. Even Apple has had to readjust. I think it's part of the corporate cycle."
RIM has to introduce new devices, and it's planning to, Stofega added. If the company wants to stay relevant, then it needs to find a device that can compete with Apple and Google's Android OS.
"They also have to start to utilize the assets they purchased a year or so ago — companies such as TAT Design," said Stofega. "TAT offers a lot in design. It was a good acquisition for RIM."