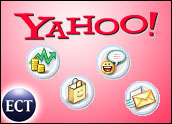 Yahoo has held talks with Rupert Murdoch's News Corp. about a partnership, merger or similar arrangement, according to reports. Such a deal would help fend off Microsoft's unsolicited US$44.6 billion bid to take over the portal and create an Internet force capable of rivaling Google.
News Corp. would offer significant benefit to Yahoo, most notably in the form of the MySpace social networking site, which could add to the portal's reach into a key demographic.
Reports of the talks surfaced first in the Silicon Alley Insider Web log. The terms being discussed are for News Corp. to merge Yahoo with its online properties, held under the Fox Interactive Corp. brand, and take a 20 percent stake in the resulting company, according to The Wall Street Journal.
More Suitors
The two are known to have talked turkey before. Last June, Murdoch reportedly offered Yahoo the chance to take over MySpace in exchange for what was then believed to be a 30 percent ownership stake in the combined portal. Those talks ended without a deal.
Neither Yahoo nor News Corp. returned a call seeking comment on the reports.
Since Microsoft first announced on Feb. 1 that it would offer $31 per share, or $44.6 billion, for Yahoo — a deal the company's board rejected about a week later as not in the best interest of shareholders — Yahoo has also been linked in talks with AOL about a possible merger.
All such talks may be aimed at helping to motivate Microsoft to raise its offer, though the software maker has not said it would do so. In midday trading Thursday, Yahoo shares were up 1 percent to $30.18 and Microsoft shares down less than 1 percent to $28.75.
Long Shot – With Complications
Though Fox Interactive includes a number of properties — the IGN Entertainment video gaming site, movie fan site Rotten Tomatoes and photo sharing site Photobucket among them — the prize for Yahoo would be MySpace.
That site, which Murdoch paid less than $600 million for in 2005, is widely considered to be worth much more today — News Corp. says the site is now worth at least $10 billion — based on its 100 million-plus registered users.
One complicating factor, however, will be the search ad-serving deal that MySpace has in place with Google, which agreed to pay $900 million for the right to deliver keyword search ads to the social network and other Fox Interactive sites.
Beyond that, monetizing social networking has proven difficult to date, with Google saying recently the difficulties helped weigh on its fourth quarter results and Facebook having to back off its attempt to monetize its network due to privacy issues.
For those reasons and others, finding a deal that works for both sides is "still a long shot," Sterling Market Intelligence Founding Principal Greg Sterling told the E-Commerce Times. Sterling believes Microsoft closing the deal is the most likely outcome, but that News Corp. is one "potentially real alternative."
Even if Google's search deal remained in place, however Yahoo's display advertising market share would likely grow dramatically, helping the portal extend its lead in that space. Still, Yahoo's issues have not been with finding page views or eyeballs, but with effectively driving revenue and profit from the Web traffic it gains, Sterling noted. "It's not clear this solves that problem," he added.
Upping the Ante
That Yahoo would cast a wide net in seeking alternatives to the Microsoft takeover is not a surprise, Forrester Research analyst Charlene Li told the E-Commerce Times.
The company is likely concerned about losing its corporate identity and Internet pioneer culture amid any merger with the relatively staid software firm and also has a responsibility to find the best strategic alternative, Li noted. There has been published speculation that Yahoo has talked with Google about a possible outsourcing of its search advertising and may also have talked with private equity players about a possible sale or investment.
"Yahoo's management is looking for something that feels more like a merger on its terms," Li said. Shareholders, however, are likely to be very receptive to Microsoft's offer, which represented a 60 percent premium on the stock price at the time it was announced.
Some shareholders have pushed for Yahoo to talk with Microsoft about boosting the price and if the offer were to be raised, many shareholders would likely go along, even if the Yahoo board remained reluctant.
Also on Wednesday, Yahoo CEO Jerry Yang sent a letter to shareholders making the case that Yahoo remains strong, with $2 billion in cash and leading positions in many market segments.
"We are executing our strategy — and making headway," Yang wrote. "We have taken significant but disciplined steps to refocus our business on our objectives to become the starting point for the most consumers and the must buy for the most advertisers and enhance Yahoo!'s long-term performance. We have accomplished a great deal in a very short time — and we are focused on building this momentum."