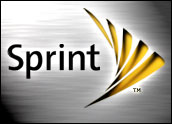 Sprint's HTC Evo 4G smartphone may have enjoyed a successful launch on Friday, but not quite as successful as Sprint originally claimed, the company admitted Tuesday.
The total number of HTC Evo 4G devices sold on launch day was three times the number of Samsung Instinct and Palm Pre devices sold over their first three days on the market combined, Sprint said on Monday — but that wasn't accurate.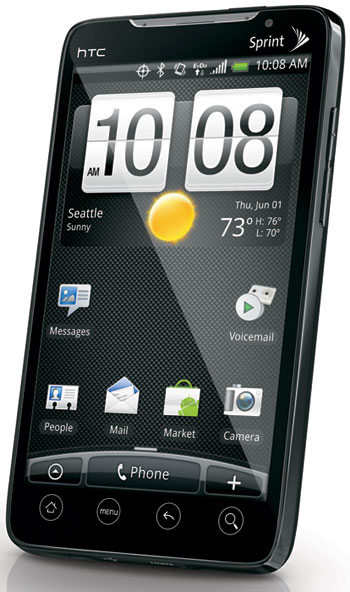 The HTC Evo 4G Smartphone From Sprint
Sprint "inadvertently erred in the comparison," the company said on Tuesday, disclosing that the total number of HTC Evo 4G devices sold on launch day was actually in line with the number of Samsung Instinct and Palm Pre devices sold over their first three days on the market combined.
Still, the sales total represented the largest quantity of a single phone sold in one day ever for Sprint, the company pointed out. It further broke down launch day sales, noting that the HTC Evo 4G enjoyed six times greater sales than the Samsung Instinct and nearly twice as many sales as Palm Pre on their opening days.
The company has not yet revealed any specific sales figures, but the Boy Genius blog — citing "one of our reliable Sprint sources" — on Monday suggested that "well over 200,000 units" were sold over the weekend.
'You're Always Going to Get an Early Pop'
Though the original numbers may have been exaggerated, the launch was still "pretty successful for a single device," Mike Morgan, senior analyst for mobile devices with ABI Research, told LinuxInsider.
That's particularly notable given the iPhone 4 fever sweeping the mobile market.
"The iPhone 4 is not actually on the market yet," Morgan pointed out. "Also, this is a Sprint device, so if you're a Sprint customer, you have to think about what your options are."
Carrier commitments aside, though, "this is a pretty advanced device, even without the 4G," Morgan asserted. "Of course, it's also the first 4G phone."
Given the demand by prosumers and early adopters, "when you have a device like that — that's the first of its kind — you're always going to get an early pop," he added.
A Little Help From the iPhone
Advertising plays a large part in the sales of new phones, as do "a bit of luck — in that some are just in the right place at the right time to buy it — and maybe a bit of sales recommendation by the phone store people," Allen Nogee, principal analyst with In-Stat, told LinuxInsider. "People hear the '4G-capable' and they think that is a good thing to have, so they buy it so they can tell their friends."
It's not the first week's sales that are so important, however; rather, "the second and third week sales matter most as word-of-mouth buzz gets out," Nogee explained. "Do friends of those that purchased the device also want the device?"
iPhone fever "may actually even help sales of other phones," he suggested. "Let's face it — for anyone who wants an iPhone and is willing to use AT&T as their operator, they probably have an iPhone, so it's a 'to upgrade or not to upgrade' decision."
Then there are all those who don't have an iPhone and are thinking about upgrading because of the impending arrival of the iPhone 4, Nogee added.
"This is where all these other phones have a chance," he said. "Sprint hasn't had many high-profile phones come out lately, so this one has gotten lots of attention."
There's Something About Android
The Android platform could be responsible for at least some of that interest, Nogee pointed out.
"People, especially younger people, like to own cool phones, and Android phones fall within this cool class," he explained. As the most recent Android phone out there, the Evo "is the one in the hot seat this week."
Android has likely also attracted the attention of "many who can't or don't want an iPhone for one reason or another, maybe because the person doesn't want or can't receive AT&T at their home, or maybe because they want a more open platform than the iPhone," Nogee added.
'Super Smartphone Summer'
In any case, "the smartphone market is growing quite well, so there is plenty of opportunity for several platforms," Nogee concluded. "Android has broad support, so it's a viable iPhone competitor."
About 800,000 WiMax smartphones will be sold this year globally, ABI expects — "probably 90-plus percent through Sprint," said Nogee. Overstated comparisons notwithstanding, "I don't really think we need to change our forecasts on that."
Indeed, "Sprint's HTC device is an exciting handset," telecom and wireless analyst Jeff Kagan told LinuxInsider. "We are preparing for another super smartphone summer like we have had over the last several years."