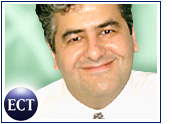 Does the operation of a Web site mean that your company can be dragged into court in any jurisdiction? This is a question that has been the subject of numerous lawsuits in both the U.S. and other countries. Here are summaries of a few recent U.S. decisions that provide some guidance on this issue.
In the first decision, the 9th U.S. Circuit Court of Appeals recently reconsidered its earlier ruling in Gator.com v. L.L. Bean, Inc. In its original decision in September 2003, a panel of the Court of Appeals overturned the district court's ruling that it had no jurisdiction over the defendant, L.L. Bean.
Gator, a software company now known as Claria Corp., had sued L.L. Bean, a clothing catalog company based in Maine, over pop-up ads that appeared on the L.L. Bean Web site. Specifically, after L.L. Bean had sent a cease and desist letter to Claria claiming that Claria's pop-up ads infringed L.L. Bean's trademarks, Claria filed a pre-emptive action for a declaratory judgment. The lower court granted a motion filed by L.L. Bean to dismiss the action on jurisdictional grounds.
In a September 2003 ruling, a panel of the Court of Appeals disagreed that California courts did not have jurisdiction. It held that L.L. Bean's overall contacts with California met the "continuous and systematic" test because it serves the California market, targets California consumers through electronic advertising, ships large numbers of products to California and maintains ongoing contacts with Californian vendors.
Conceptions of Jurisdiction
Although L.L. Bean's contacts with California are through its Web site, the company is clearly doing business with customers in California over the Internet, and its Internet business contacts are substantial, continuous and systematic. The court stated that with the advent of e-commerce, businesses can set up shop without actually setting a foot in the state where they intend to sell their wares and that "our conceptions of jurisdiction must be flexible enough to respond to the realities of the modern workplace."
However, in April, the Court of Appeals vacated the September 2003 ruling and ordered that the case be reheard en banc (en banc refers to the full court, rather than just a three-judge panel, hearing the case). Arguments were heard in June before an 11-member panel, with the U.S. Chamber of Commerce (USCC), which had filed an amicus curiae brief, supporting L.L. Bean in its arguments.
In its brief, the USCC urged the court to rule that the doctrine of general personal jurisdiction does not provide for L.L. Bean, which has no brick-and-mortar presence in California, to be sued in California on the basis of its sales there through its interactive Web site.
The USCC is also on record as stating that evaluating a business's nonphysical contacts to find general jurisdiction "is a dangerous and unwarranted expansion of federal court jurisdiction."
A decision by the en banc Court of Appeals is pending.
'Long-Arm Statute'
Another interesting decision delivered this year came from the Maryland District Court, which dismissed an employment action against B.C.E., a major Canadian corporation, due to lack of personal jurisdiction.
Thomas Fleetwood lost his job with a subsidiary of B.C.E. in a massive layoff resulting from B.C.E.'s decision to cease longterm funding of the subsidiary.
Maryland's "long-arm statute" permits it to assert personal jurisdiction over persons who (1) directly conduct activities in Maryland or (2) conduct activities in Maryland through an agent.
B.C.E. did not own any property or have any employees or offices in Maryland. The plaintiff advanced several arguments for why jurisdiction should be assumed, including an assertion that B.C.E. knowingly disseminated misinformation in Web sites, press releases and financial reports to persons in Maryland.
However, the court found that the passive activity of posting information over the Internet was insufficient to establish the necessary purposeful conduct required for Maryland to assert jurisdiction over B.C.E.
Finally, in two separate class actions, the California Court of Appeal found personal jurisdiction over businesses that have neither offices nor employees in California. In both cases, the court found that the businesses' Internet or phone contacts with California residents were sufficient basis for personal jurisdiction.
Sliding Scale Analysis
In Snowney v. Harrah's Entertainment, hotel and casino operator Harrah's advertised in California and provided an interactive Web site and a toll-free telephone number to California residents for booking reservations.
The Court of Appeal's analysis of Internet presence as a basis of jurisdiction relied heavily on the California Supreme Court opinion in Pavlovich v. Superior Court. Specifically, in Snowney, the Court of Appeal made the following statement that provides some guidance to e-businesses on this issue:
"The California Supreme Court in Pavlovich […] adopted a sliding scale analysis to determine whether Internet use can justify the exercise of personal jurisdiction. The determination turns on the degree of interactivity of the Internet site and the commercial nature and extent of the exchange of information […] An interactive Internet site through which a nonresident defendant enters into contracts or conducts other business transactions with forum residents can be a means of purposefully directing activities at forum residents and, depending on the circumstances, may support the exercise of personal jurisdiction."
In the second decision, West Corporation v. Superior Court of San Diego, the California Court of Appeal held that West Corporation, a telemarketing company based in Nebraska and operating call centers in Virginia but operating nationally, could be sued in California.
Affirming a lower court's refusal to quash a summons, the Court of Appeal found that West Corporation had contacts with California such that it would not offend traditional notions of fair play and substantial justice to subject it to a lawsuit in California. Specifically the court stated:
"Companies such as [the defendant] that deliberately engage in nationwide or multistate commercial activities, whether by phone, via the Internet, by mail, or by sending agents into forum states, should reasonably expect to be subject to suit in the states where they solicit business."
Assumptions Possible
Although West Corporation's contact with California residents consisted of telemarketing solicitations, it is significant that the court felt it necessary to specify that it could find jurisdiction on the basis of such contacts, regardless of whether they were made by phone or over the Internet.
Based on the above decisions and a few other key decisions that have been made in the past few years, it would be reasonable for e-businesses to make the following assumptions.
First, it is highly unlikely that a company could be successfully sued in jurisdictions in which its only presence consists of an informational Web site.
Second, those online businesses that do actually target customers in a particular jurisdiction are highly vulnerable to lawsuits in such jurisdictions despite the fact they may not have an office and/or employees in such locations.
As to those cases in between, such as an e-tailer selling to a resident of a particular state without specifically targeting residents of that state, it is still a developing area with no clearcut rules.
---
Javad Heydary
, an E-Commerce Times columnist, is an e-businessattorney (Ontario & New York) at the Toronto-based law firm of
HeydaryHamilton LLP
and the managing editor of
Lawsof.com
.
---