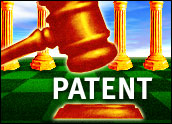 Intel has won an appeal of a 2002 patent infringement award based on the technology that powers its Itanium chip line, overturning the earlier decision and possibly saving the company more than US$100 million.
The U.S. Court of Appeals set aside the October 10, 2002, ruling that found Intel had violated patents held by Intergraph. Intel already has paid Intergraph $150 million in damages as a result of a settlement agreement reached after that ruling.
Intel has yet to make a second, $100 million payment for the right to use the technology going forward and replace ongoing licensing.
In its decision, the appeals court said the lower court made a mistake by using too broad a definition of patent infringement in deciding two specific counts in the case. The court ordered the lower court to reconsider those specific charges in light of the narrower terms set by the appeals court. The court upheld all of the other earlier rulings.
Intel spokesperson Chuck Mulloy said his company welcomes the ruling and is working to piece together how the ruling will affect the earlier settlement agreement.
"It's a complex decision," Mulloy told the E-Commerce Times. "There's a lot of information and direction given that we're still sorting through. It's too early to tell what will happen next."
No Refunds
Intergraph said in a statement that it believes the first payment is "non-refundable" but is still evaluating what the decision means for the overall settlement agreement.
Intergraph CEO Henry Wise said the decision will not impact another set of lawsuits Intergraph is pursuing against several of the largest computer makers, including Dell, Hewlett-Packard and Gateway. He noted that those claims deal with "different patents and products."
Those cases, which deal with claims that the computer makers infringed on Intergraph's patents for "parallel instruction computing" (PIC), are moving forward, with a judge recently tossing out an HP counterclaim against Intergraph.
Last September, Texas Instruments settled a PIC-related claim with Intergraph, licensing its technology with a one-time payment of $18 million. Intergraph also has reached an agreement to license the same technology to Fujitsu Limited for an undisclosed sum.
Itanium Galore
Some observers saw the unfavorable ruling against Intel in 2002 as ironic because the company's Itanium has not had nearly the success Intel predicted. Itanium was once thought to be a logical high-end, server-based follow-on to the hugely popular Pentium chip, which dominates the desktop market. Intel has remained steadfast in its support of the line, recently releasing a third-generation Itanium version called Madison.
However, IDC chip analyst Shane Rau told the E-Commerce Times that most of Intel's recent growth and strong earnings can be attributed to its Pentium processors, especially its mobile Centrino platform.
"The Itanium line will benefit from a rebound in the server market, but it's never going to be the driver of sales and growth that Intel had hoped it would become," Rau said.
Moving On
Meanwhile, Intel on Thursday revealed it has broken new ground in chipmaking research, with its scientists developing silicon chips that can transmit and switch light like electricity.
The technology may pave the way for unique computer designs because it eliminates the need for all components of a computer to be located in the same place. Some observers said the advancement could blur the lines between communications and computing and may have applications in devices ranging from television sets to supercomputers.