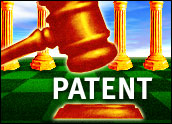 Microsoft has agreed to settle a patent infringement lawsuit filed by software firm SPX, which already has convinced a jury that Microsoft infringed its patents related to online meeting software, which SPX sells under the NetMeeting name.
The settlement between Microsoft and SPX came not long after the jury publicly awarded SPX and its subsidiary, Imagexpo, $62.5 million in damages.
According to the U.S. Patent Office, the patent applies to a method developed to enable more than one computer user involved in an online conference to enter data simultaneously into a common document, such as a virtual whiteboard.
Payment Due
According to SPX, Microsoft has until tomorrow to make the $60 million payment. The companies will work out an agreement for Microsoft to license the disputed technology going forward.
The settlement will hardly dent Microsoft's war chest of cash reserves and pales in comparison with earlier patent awards, including a case that ended in August, when a jury found Microsoft had infringed a portfolio of Web browser plug-in technology patents held by Eolas Technologies and the University of California.
Microsoft was ordered to pay $521 million in that case and later announced it would make what it called "modest" changes to Internet Explorer and Windows in response to the verdict. However, the company also said it had not ruled out appealing the verdict.
Comes with the Territory
Microsoft could not be reached immediately for comment. The software giant has in recent months publicly stated its desire to reduce the number of private lawsuits pending against it. Toward that goal, the company has announced a slew of settlements, the largest being a $750 million agreement with AOL over antitrust claims related to the now-virtually extinct Netscape broswer.
Patent lawsuits are part of doing business for many larger technology firms. Many competing technologies are developed at around the same time, and some analysts believe that in the heyday of the technology boom, the crush of patent applications may have led to a less stringent review process, with patents awarded for general ideas in some cases rather than specific technologies.
Pay To Play
Yankee Group senior analyst Laura DiDio told the E-Commerce Times that companies often seek to settle patent cases whenever it makes sense to do so, rather than risk taking them to a jury.
"Microsoft and others have found out that juries can award large sums of money," DiDio said. In addition to one-time awards, companies can face large payouts for licensing technologies from patent-holders, who can gain additional leverage if a court names them the rightful owner of a technology. "Companies seek out settlements to avoid distraction and cut down on the risk," she noted.
Microsoft is far from alone in being hit by patent suits and, at times, losing such cases.
Last May, after a monthlong trial, a jury awarded a Virginia inventor $35 million, saying eBay and subsidiary Half.com had violated his patents applying to Internet commerce. EBay is appealing that decision. Amazon.com, meanwhile, has had a number of its patents challenged, including one on its 1-Click checkout system.
"Patent disputes come with the territory for tech businesses," said DiDio.