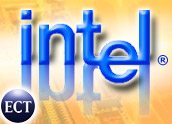 Intel announced today it is reorganizing its business worldwide, saying it wants to align its internal structure with product platforms while also streamlining operations.
Santa Clara, California-based Intel said it has formed five separate product groups, including two aimed at emerging opportunities in the digital health care market and in worldwide distribution, where it works through channel partners.
Other groups include the mobility products unit, which will focus on chips for notebooks and hand-helds; the digital enterprise group, which will target large-scale solutions; and the digital home group, which will make products to control home-entertainment devices.
Responsive to Market
All five groups will have power to make critical business decisions, which in turn will enable them to be more responsive to market conditions and customer needs, Intel said.
"The new organization will help address growth opportunities by better anticipating and addressing market needs, speeding decision-making, and ensuring world-class operational excellence," Intel President and COO Paul Otellini said. "Each operating unit has the autonomy to allocate computing and communications resources to be successful."
The new approach recognizes that each platform can release products that draw on numerous areas of the company to be developed, Intel said. For instance, the Centrino mobile computing platform that has taken the notebook market by storm includes not only microprocessors, but also other chipsets, software components and other elements.
Intel also announced that its director of sales, Jason Chen, will be leaving the company at the end of the month for family reasons.
Personal Stamp?
Previously, Intel had operated with two main units: the Architecture Group, which focused on computer microprocessors and related chips; and the Communications Group, which made flash memory, networking products, and chips for cell phones and other devices.
However, Intel's communications division has been struggling and at times has been a drag on earnings at the company, which has seen specialty chip companies wrest market share in that area. Distributing the communications chip work throughout the company might help dilute the impact of its result should it continue to struggle.
The changes come about two months after Intel announced that Otellini would succeed the retiring Craig Barrett, who is stepping down in May, as CEO. That shuffling also marked the end of company founder and tech legend Andrew S. Grove's direct ties to the company. Grove is stepping down from the Intel board but will remain a senior adviser to the company.
However, the moves might be less about Ottellini seeking to begin putting a personal stamp on the company and more about better preparing Intel to compete in a marketplace where the ability to adapt is often the key ingredient to success, analysts say.
The new structure sharpens Intel's focus on areas such as the digital home, where it has high hopes for being at the center of the digital entertainment revolution, and additional mobile developments, where it had huge success with the Centrino mobile chip.
Charging Hard
Meanwhile, Intel is facing the most significant competitive parry to date from No. 2 chipmaker Advanced Micro Devices, which has seen much faster uptake of its 64-bit family of chips than many had predicted.
Insight64 analyst Nathan Brookwood said the fact that AMD has signed a long-term production agreement with Chartered Semiconductor seems to indicate the company is confident that its 64-bit chips will "gain substantial market share over the next 18 months."
"AMD is coming into a period where its ability to compete with Intel will be maximized like never before," Brookwood said. The company's approach to 64-bit computing rapidly gained favor in the marketplace, and only recently has Intel issued a formidable response.
AMD recently signed a deal to outsource some manufacturing on those chips in order to assure it can keep up with demand.
Still, Intel remains in the driver's seat in the market, say analysts, who point to its most recent earnings report, released just last week, as proof that it continues to execute at a high level.
For the fourth quarter, Intel posted net income of US$2.12 billion, as revenue rose just under 10 percent to $9.6 billion. That ended what had been a mixed year that saw Intel several times change product release schedules or outright cancel some planned products — developments that had some analysts expressing concern about internal execution at the company.
Restructuring internally might also help Intel prepare for the inevitable trough in the highly cyclical chip industry. Some analysts have been predicting a period of lower demand starting later this year, though others remain bullish and have even begun to revise their 2005 forecasts higher in recent weeks.