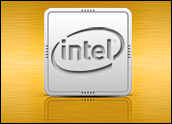 Chipmaker Intel announced Monday it would build a US$2.5 billion wafer fabrication facility in northeast China, the company's latest and largest investment to date in the booming country.
The plant — which will also be Intel's first fabrication plant, or fab, anywhere in Asia — will be located in the coastal city of Dalian in Liaoning Province in China's northeast corner and will make chip wafers using 300-millimeter technology.
Santa Clara, Calif.-based Intel said the investment marks the first time since 1992 — when it built a fab in Ireland — that the company has constructed an entirely new fab from the ground up on a new site. Most investments in new production capabilities since then have come in the form of expanded capacity at existing sites.
'Fastest-Growing Major Market'
Work will start later this year and the Dalian plant — to be known as Fab 68 — will begin initial production runs in the first half of 2010, the company said. At least initially, the plant will make chipsets that support Intel's main PC and server microprocessor business lines.
"China is our fastest-growing major market and we believe it's critical that we invest in markets that will provide for future growth to better serve our customers," said Intel President and CEO Paul Otellini. In fact, China last year became the largest global market for chips, according to data from research firm iSuppli.
The deal had been in the works for weeks, since the Chinese government cleared the way for Intel to build. Shares of Intel were trading lower Monday in a down market, dropping less than 1 percent to $19.15.
Old Pros
Though Intel has not built a fab in China yet, the investment is far from its first in the country. Intel has had a presence in China for more than 20 years, Otellini said.
"Over that time we've invested in excess of $1.3 billion in assembly test facilities and research and development," he stated. "This new investment will bring our total to just under $4 billion, making Intel one of the largest foreign investors in China."
It was not clear what type of agreement was made between Intel and the Chinese government to make the investment happen or whether Chinese officials directed Intel toward the city of Dalian. China has been trying to help other parts of the country benefit from the influx of foreign investment that has been focused largely around Beijing and other southern China cites.
Less Waste
Intel noted the plant will use 300-millimeter wafers, which have less waste and are more environmentally friendly than older approaches that used smaller wafers — from which chips themselves are cut.
Still, Intel may hold back some of its latest technology from the fab, using a 90-nanometer manufacturing process rather than 65-nanometer process being rolled out or the 45 nanometer considered next generation. While that decision may have been made to appease U.S. lawmakers and others concerned about outsourcing, the more basic, 90-nanometer chips are also better suited for the lower-priced markets prevalent in the Asia region.
Intel has long been known to favor a varied approach to locating its manufacturing capacity, even though it has yet to build a plant in Asia. Intel is already working on three next-generation fabs to built in Oregon, Arizona and in Israel, where the plants will go up alongside existing facilities.
Location, Location, Location
Dalian's location is a strategic one for Intel as well. Close to China's borders with Russia and North Korea, the city is also located on a peninsula in the East China Sea and will offer easy access to much of the Asian marketplace.
The Intel investment will help transform what had been an industrial part of the country's economy into a more modern technology center, stated Zhang Xiaoqiang, vice chairman of China's National Development and Reform Commission. The partnership is expected to yield multiple benefits for the region, including workforce training and improved infrastructure and health care delivery to rural areas of the country, he added.
Intel's investment could help break down some of the final barriers to greater investment by western companies in China, including concerns about theft of intellectual property. While those concerns remain, Intel may be signaling that it's comfortable the Chinese government will offer its technology some level of protection as the chips are sold to nearby PC factories.
Tracking Growth Trends
Intel is now eager to be able to sell chips to China-based manufacturers, in large part because it is one of the major growth markets in the PC business today and in the future, Gartner analyst Charles Smulders told the E-Commerce Times.
China is also poised to become an increasingly important manufacturing center for other devices that use silicon chips, he noted. Non-PC uses of silicon chips are what has been driving the recent run of double-digit annual growth rates for the semiconductor industry, according to a recent statement by the Semiconductor Industry Association.
"Intel and the other chipmakers are seeing where the growth trends are headed and recognizing they have to act now to be ready to take advantage of what will happen over the next decade," Smulders concluded.