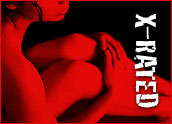 A new effort to reduce the amount of child pornography available on the Internet is being launched with federal officials and private groups poised to shut down Web sites, including those that aren't necessarily the subject of criminal charges or investigations.
Several major Internet service providers (ISPs) have joined with the National Center for Missing & Exploited Children on the program, which was unveiled during a congressional hearing. The effort has been dubbed the Financial Coalition Against Child Pornography. Its aim is to wipe out child porn in the U.S. by 2008.
Cutting Off Cash Flow
The push represents a major shift in the war on child pornography. It moves the decision to shut down sites out of the hands of law enforcement, and lets ISPs make the call on when to shut down a site or block access to it. The ISPs will enlist the help of payment services to shut off the flow off money to such sites.
The new effort comes after the National Center for Missing & Exploited Children released a report showing that a growing number of children face the risk of being exposed to unwanted sexual material or becoming victims of sexual crimes online.
The Center's President and CEO, Ernie Allen, told Congress earlier this week that a non-governmental coalition that includes major Web companies "is a significant step towards a safer world for our children."
Allen said one of the most "under-recognized" aspects of the Internet as it relates to keeping children safe is its use as a distribution channel for child porn. "It is not an exaggeration to state that this is a crisis of global proportions," he said.
Borrowed From UK
The approach borrows from a successful strategy in place for several years in the United Kingdom, where it helped dramatically reduce the percentage of Web sites showing child porn. There, banks are authorized to shut down the credit card and online payment accounts of users who made payments to known child-porn sites.
Allen said the coalition already includes MasterCard, Visa, American Express, Bank of America, Citibank, Microsoft, America Online, Yahoo and others. "We are working to bring new members into the Coalition every day, especially international financial institutions," he said.
Though lauding past efforts of law enforcement, "Our fundamental premise is that it is impossible to arrest and prosecute everybody," Allen said. Instead, the coalition hopes to make it far riskier to run a child porn site and to "eliminate the profitability" of doing so.
Congress may need to act to bring some aspects of the full plan to reality, since current statutes seem to allow information about child porn sites and users to be sent only to law enforcement officials.
The National Center for Missing and Exploited Children's recent study gave a mixed report on progress toward making the Web safer for children, suggesting that while fewer children were being solicited for sex online, more young people are seeing pornography and using the Web to meet potential predators.