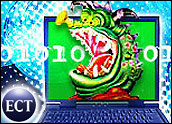 There's something ominous about the way that TMP Worldwide (Nasdaq: TMPW), parent of Monster.com, stepped aside to allow Yahoo! (Nasdaq: YHOO) to take control of HotJobs.com.
Not only did TMP refuse to match or beat Yahoo's offer to take over the rival job board, at the same time it made it clear it was going to war with HotJobs all over again.
Before the deadline set by HotJobs for TMP to sweeten its offer, Monster.com let it be known it planned to spend US$15 million in the next few months on an advertising and marketing blitz.
Ring a Bell?
Does that figure sound familiar? It should. That's the exact amount of the breakup fee that HotJobs will pay Monster for backing out of the merger before it was consummated.
Coincidence? I think not.
Maybe I just see conspiracies everywhere I look, but here I see something bigger: call it revenge. Call it Plan B, pulled off the shelf as a contingency. Whatever you call it, it's clearly a message to HotJobs: Thanks for the $15 million, now tie on the gloves.
The media campaign, which includes ads during college bowl games, the Super Bowl and the Winter Olympics, didn't come together overnight, of course. But the timing of the announcement and the price tag associated with it seem to say it all.
Deep Pockets
Of course, TMP is now up against some pretty deep-pocketed competition. Instead of facing off against a stand-alone job board, albeit one that had clawed its way to number two in the sector, the company has to face the fact that on the other side of the front lines is a portal — one of three that control the bulk of the traffic on the Internet.
Yahoo! is also an established company, whose brand is as well-known as that of the venerable Monster.com.
But that doesn't mean that Monster will back down. Nor should it. Monster, as a profitable division of also-profitable TMP, is still a force to be reckoned with in the job listings world.
Merger Pains
While Yahoo! has proven its ability, through takeovers of companies like Geocities, to absorb an independent concern and make it a thriving part of the larger Yahoo! community, it has been a while since it had to work those muscles. And HotJobs will be the first acquisition of the Terry Semel era, so all eyes will be watching.
There is a modest threat of dilution. HotJobs and Monster worked well in part because they are what they are — stand-alone job boards with an increasing array of so-called value-added services. Within Yahoo!, HotJobs could become one of what seems to be a million different categories and pages on an increasingly dizzying menu.
But done right, Yahoo! can become a force in the job listings market. Yahoo! has been making an all-out effort to become a Web solutions provider for corporations, and job listings are just one more tentacle of that octopus.
If Yahoo! does it right, Monster will have a fight on its hands. And for as long as the battle rages, the consumer wins.
Freedom of Choice
Although TMP downplayed the consolidation angle, it's clear that a HotJobs and Monster marriage did more to reduce the number of online job listing options than the current deal seems to.
You and I and anyone else who might someday want to find a job are better off with a separate HotJobs and Monster, in other words. And we're better off still if both are healthy, backed by plenty of cash and able to withstand the current recession.
The true test of the Yahoo!/HotJobs versus Monster.com face-off will come when the economy rebounds. Where will job seekers turn when work is plentiful again?
Monster hopes to make its brand irresistible by putting it in our faces every few minutes during the next few weeks. And Yahoo! has never been a shrinking violet, so expect a HotJobs-related ad blitz from there before long.
HotJobs has made its choice: Yahoo. Monster has made a choice as well: To fight on as best it can. Because of that, the consumer will have choices well into the future.
Sounds to me like everyone wins.
What do you think? Let's talk about it.
---
Note:
The opinions expressed by our columnists are their own and do not necessarily reflect the views of the E-Commerce Times or its management.
---