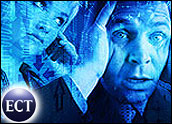 At first, no one minded when U.S. tech firms started turning to India, Ireland and other countries for help with their IT workload. After all, at the time, U.S. technology workers were in the catbird seat, naming their own prices and drinking free Mountain Dew from the corporate fridge to their heart's content.
What a difference a couple of years can make. Today, hundreds of thousands of highly skilled tech workers are scrounging for work, and companies, instead of bringing back jobs outsourced when the U.S. labor pool was dry as a bone, are doing just the opposite.
That's rotten. So what have tech workers done about it? Simple. They're American. So they're whining.
Uncommon Sense
Do the tech workers have a complaint? You bet they do. These are smart people, don't forget, so they can see not only what's happening today, but also the handwriting on the wall. They know the pool of highly talented, low-wage workers overseas is immense.
They also know that corporations are shipping more tech jobs overseas than ever before. They know what Forrester Research says: that between now and 2015, the U.S. economy will lose US$136 billion as companies find a way to export some 3.3 million jobs out of the country.
Ouch. It's no wonder some tech workers have started to grouse about the practice. No, grouse is too gentle a word. These people are angry. Online message boards are rife with everything from conspiracy theories to proposed remedies such as job-export tariffs.
The bottom line is always the bottom line. "There's no way American workers can compete when those in other countries can live on $5,000 a year," said one message board posting. True enough. And if skills are equal — and it appears they are at least that — and wages lower elsewhere, there's no question what some corporations will do.
The Right Path
As a result, American workers are having one part of the equation affected without their consent: Their wages have stopped going up and in some cases are eroding from boom-era levels. They can't really affect how much workers overseas get paid or what they know.
They can affect what they know. And how they do it. And how well they do it. The good news is that amid all the whining, there are some voices of reason. These smart IT workers see that the path to salvation lies not in some silly law slapping export taxes on invisible jobs — something a Republican administration would never touch with rubber gloves anyway — but in bootstrap-style pride in the American worker.
Rally the Troops
Now, some are recognizing that the global economy can work both ways. If Indian and Irish and even Chinese workers get relatively wealthy doing outsourced jobs, they're going to have an appetite for consumer goods, for technology. Where will they buy them from?
That outcome depends on how tech workers spend their energy now. Another message board messiah said it best, issuing a rallying cry that should be the "Remember the Alamo" of this war: "Let's do what Americans are known for," he said. "Compete, not complain."
---
Note:
The opinions expressed by our columnists are their own and do not necessarily reflect the views of the E-Commerce Times or its management.
---