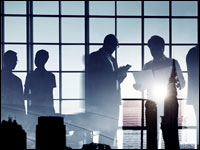 Two of Dell's largest stockholders, Carl Icahn and Southeastern Asset Management, have teamed up to propose an alternative to Michael Dell's plansto take his computer company private.
The new deal on the table, issued in a letter to board members, involves a leveraged recapitalization that will pay investors and keep them on as shareholders in a public company.
A leveraged recapitalization is typically a transaction that takes a company private. In this proposal, however, Icahn and Southeastern Asset Management plan to offer shareholders a distribution of US$12 per share in cash, or $12 in additional shares valued at $1.65 per share. As part of the deal, "both Icahn and Southeastern would elect to receive additional shares rather than cash," the letter stated. Both parties will hold controlling interests in Dell if the deal is approved.
Michael Dell continues to push his proposal to take the company private with investments from Silver Lake Partners, as well as from Dell himself. The company, in a quiet period until it announces its Q1 earnings on May 21, declined to comment.
A special committee of the Dell board of directors, however, posted a response to the latest proposal.
"Mr. Icahn and Southeastern have outlined a potential leveraged recapitalization transaction that they want the Dell Board either to recommend at this time or to consider if the existing going-private transaction is rejected by Dell shareholders. They have also proposed replacing the Board with a slate of new directors who they say would approve such a transaction," the letter said. "Consistent with the Special Committee's goal of achieving the best possible outcome for all shareholders, we and our advisors are carefully reviewing the potential transaction to assess the potential risks and rewards to the public shareholders."
Two Deals for One Company
Following the February announcement to take the company private, Dell entertained a counteroffer from Blackstone Group that has since been withdrawn, along with a previous offer from Icahn.
The letter from Icahn and Southeastern Asset Management leveled criticisms at Dell and its management, saying the plan to go private "leaves all of the upside to Michael Dell and an opportunistic buyout group with only their own interests in mind."
"It's interesting that now Carl Icahn and Southeastern have come back with another proposal," Craig Stice, senior principal analyst for compute platforms at IHS iSuppli told the E-Commerce Times. "It's interesting that it's a fairly aggressive comeback, and what appeared to be some fairly aggressive criticisms. It shows signs of frustration and unhappiness."
While Icahn and Southeastern have outlined a deal, it lacks some details.
"I think the plan that they are proposing is not yet completely clear to all investors, and they need to do a better job explaining exactly what they are going to do," MGI Research Managing Director Igor Stenmark told the E-Commerce Times.
"Whether they stay private or public, people don't care anymore, what's more important is time," he said. "They're going to waste a year and fall father behind."
Dell and Silver Lake Partners have pledged money, which will fall through if the Icahn and Southeast Asset Management deal is approved.
"The deal is not going to fly without Michael Dell's cooperation," said Roger Kay of Endpoint Technologies Associates.
"By not cooperating, he can make it about $6.5 billion more expensive for them to swing it, and I doubt they have the stomach. $2 billion is the Microsoft debt, which is exclusive to Silver Lake, and the other [approximately] $4.5 billion is the founder's contribution, which they'd have to do without," Kay told the E-Commerce times.
"He wants control of governance — it's one of his conditions. They have to put up a lot of dough if they mean business, an unlikely event," he added. "But if they do, he'd be happy to sell them his shares and walk away. I'm not much convinced by partial offers."
A Dell Without Michael Dell
If taken private under Dell and Silver Lake, Dell will remain head of the company. It is possible that Icahn and Southeast will put someone else in charge. The takeover is an opportunity to change the culture at Dell, Stenmark said.
"Michael Dell, being the founder of this company, he casts a very wide shadow. It may be time to make a change," he said. After Dell left and returned to the company ,"he had some interim success at one point, and things began to deteriorate again. The company may need to have a different team. Maybe Michael Dell stays involved in some shape or form."
Dell, however, is the name of the company. "Dell is Michael's baby. He still very much wants it to succeed," Stice noted. "Going private does allow them to make bigger decisions."
As a private company, Dell or whoever would be in charge could make strategic decisions for the company without having to get board or shareholder votes. Yet Icahn's proposal outlines some bold moves to steer the company. Icahn and Southeastern would have controlling interests, but would still be subject to shareholder approval.
Whichever deal is approved, Dell the company is still in for a struggle.
"The PC market is in a pretty significant downturn right now," Stice said. "Dell is slowly inching their way, not out of the PC market, but slowly not striving to be the number one PC maker worldwide."
Dell's assets are somewhat perishable, said Stenmark. "Whoever is coming in to rescue Dell will really need to think about what needs to be done."