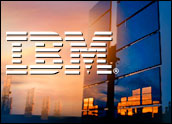 IBM continues to emphasize software as part of its future road map. In laying out a plan to use its Lotus franchise to expand the number of small and medium-sized businesses (SMBs) using its applications, Big Blue is taking aim at a key part of rival Microsoft's core market.
At its annual Lotusphere trade show this week, IBM announced it would create a software portfolio specifically aimed at companies with between five and 500 workers, bidding to offer an alternative to the near-ubiquitous Microsoft Office productivity suite.
IBM's Lotus Foundations will also feature a line of small business software servers that its third-party resellers and other partners will furnish. The company is also testing a hosted, Web-delivered service being called "Bluehouse," an offering meant to boost collaboration among small businesses.
Updates to Come
Big Blue is promising "simple to acquire and manage packages" of software that will not require information technology staff in-house but will enable businesses to focus on running their operations while using the same tools that larger enterprises have at their disposal for productivity and collaboration.
IBM announced a minor update to the current Lotus Notes and Domino 8 suite next month and a larger upgrade to happen later in the year. Among the new features will be a tool called "My Widgets" that enables users to fold information from outside sources — including dynamic data such as airline flight times or stock quotes — into their Lotus documents and spreadsheets. The next update will also include Lotus Notes Traveler, which will offer a way to replicate Notes data onto a wireless device.
"Small and medium-sized business represents a significant growth opportunity for IBM," said Mike Rhodin, the general manager of the Lotus division.
One to Build On
Lotus Foundations will be based on the Linux operating system, a platform that Rhodin said many businesses will find requires little technical expertise to deploy and requires relatively little in-house expertise to maintain.
IBM will start rolling out Foundations by offering the servers preloaded with an array of Lotus products, including Lotus Domino mail and collaboration platform, file management tools, directory services, firewall, back-up and recovery capabilities, and office productivity tools.
Foundations is being based in part on technology IBM picked up when it bought Net Integration Technologies just last week, a deal expected to close by the end of the current quarter. That firm's small business servers were a major focus of the purchase and compete directly with Microsoft's Small Business Server line.
IBM has been working to reinvent the image of Lotus for some time, stretching back to last year's partner meetings when it sought to break the software platform out of its stodgy, corporate image, Gartner analyst Jeffrey Mann told the E-Commerce Times. That's a major shift in thinking for IBM, which has always focused on selling to information technology departments rather than the people who utilize its software applications.
"If IBM can catch the eyes of the end users, the people who actually use the technology, that could be a major hurdle for them to get over," Mann said. "IBM had some good buzz coming out of last year's event, and they're looking to build on that and reach into new markets at the same time."
IBM also believes it can attract those same smaller businesses with new collaboration tools. Bluehouse will offer a suite of services meant to make it easier for businesses to share contacts, files and project updates and to interact through chat and Web meetings, it said.
Microsoft Showdown?
In past years, IBM has used Lotusphere to unveil partnerships with key technology companies — often Microsoft rivals themselves. In 2006, it said its instant messaging platform would be built to be compatible with those from AOL and others, for instance.
This year's event was closely watched for news of another partnership — the possible release of a version of Lotus Notes for Apple's iPhone. The two companies are known to be working together onmobile software tools, but no formal announcement of iPhone tools was made.
For its part, Microsoft announced earlier this week — just as the IBM event was beginning — that it saw strong growth in its collaboration and content management offerings during the second half of 2007, with the software giant claiming many of those customers were former Lotus Notes/Domino users.
There's little doubt that Microsoft and IBM are going to collide more often in the future, said UBS analyst Ben Reitzes, especially if more businesses of all sizes become comfortable with Linux as an alternative to Windows.
Competitive Tension
IBM has made it clear it believes its future will depend largely on its ability to grow software sales and its lengthy acquisition spree in the niche has set it up to offer a range of applications that work well with its middleware products, he said.
Now that it has a strategy for reaching smaller enterprises, many of whom already use Microsoft Office, the competitive tension will only increase — with customers likely benefiting as the companies try to out-duel one another with products and services.
"IBM has to get its growth from somewhere and Microsoft isn't going to take incursions onto its turf lying down," Reitzes said.