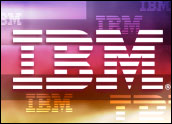 For IT industry analysts, autumn is a migratory time filled with trips to vendor conferences and summits. While their forms and locations tend to differ, most vendors use the time to delineate how their strategies, solutions and sales have progressed during the past calendar year and to discuss where they will be heading in the months and years ahead.
In most ways, IBM's recent Software Analyst Insights event in Connecticut was exactly what we expected and followed its "A New Era of Smart" theme to a T. In addition, however, the conference highlighted how the company is striking out in new, even unusual directions, indicating both IBM's remarkable ability to respond to changes in the marketplace and its remarkable capacity for consciously designed, internally implemented evolution.
Disciplined Development
One frustration of working in IT is the market's tendency to lionize innovation for innovation's sake with little thought given to customer value or commercial viability. Call it "extreme engineering pixie dust," if you want to be kind.
"The question of value is answered by how the cost of developing a technology compares to what it provides and customers' willingness to pay for it," is how Steve Mills, senior vice president and group executive of IBM Software and Systems summarized the practicalities of this issue.
IBM certainly isn't the only IT vendor pursuing highly disciplined, commercially focused product development. In fact, those are common attributes among mature and profitable companies. The quality was on ample display at Insights, however, serving as a counterpoint to discussions of most every kind. One example was a session on "Hadoop for the Enterprise" led by Inhi Suh, vice president and general manager of IBM's Big Data, Integration, & Governance organization.
IBM believes that of the roughly US$70B market opportunity for analytics, Hadoop-based Big Data products represent about one-tenth, according to Suh.
Yet while evidence suggests a great deal of marketplace readiness for Hadoop, customers want solutions to deliver what they promise. To achieve that, IBM is; 1) basing solutions on an architecture the company describes as "game changing"; 2) encouraging customers to build to a master plan that incorporates all data and analytics as well as preferred outcomes; and 3) developing solutions for specific business use cases. Included among those use cases are:
Exploration — to expand business knowledge by examining multiple, diverse data sets;
360-Degree Customer View — to increase the organization's understanding of clients and its ability to serve them;
Security/Intelligence — to enhance security analysis and execution, including cybersecurity;
Operations Analytics — to improve IT operations by examining copious machine-generated data; and
Data Warehouse Augmentation — to speed data warehouse analyses and increase sales campaign effectiveness.
Suh delineated how customers are successfully implementing these solutions. She also discussed other related efforts, including next-generation "context accumulation," which aims to create automated processes for contextualizing vast quantities of diverse data without having to train the system or define new rules.
Clarifying Cloud
As it has been for the past couple of years, cloud computing was a major topic of discussion at Insights 2013. Prior to that, however, IBM made announcements that significantly raised the profile of its cloud solutions and services and signaled increasing amounts of energy, investment and ambition being directed by the company towards the cloud marketplace.
Chief among these was an advertising campaign IBM launched in early November that highlighted its growing presence in cloud services, an effort bolstered by the July acquisition of SoftLayer. That deal provided IBM with a wide variety of enterprise-grade services, including corporate website hosting and cloud solutions (public, private and hybrid), as well as the option to deploy applications on shared or dedicated systems.
IBM described SoftLayer as the "world's largest privately held cloud computing infrastructure provider" and noted synergies between the company and its own 100+ SaaS solution offerings. There is a good deal of evidence to support this; as a result of both the acquisition and subsequent growth, IBM now provides cloud services, including website hosting to 30 percent of the world's largest 1,000 enterprises and to 24 of the top 25 companies on the Fortune 500 list. Numerous ISPs and MSPs leverage IBM/SoftLayer's global data center infrastructure, and the company hosts 270,000 more business websites than Amazon does.
This last point — the targeting of Amazon's Web Services by IBM — was continually punctuated at Insights and makes eminent strategic sense. Many consider Amazon the de facto leader in cloud services due to the considerable growth AWS has enjoyed; Amazon's strategy, which leverages its own IT infrastructure assets and skills in combination with exceedingly aggressive (some would say, cutthroat) pricing and a steady rollout of new services has resulted in notable success.
In fact, Amazon's strategy around AWS is analogous to the way the company has dominated online retail. Rather than facing off with the company in a race to become the low-price cloud equivalent of Walmart, IBM is instead refocusing on what cloud can and should mean to enterprises. These are customers that IBM and SoftLayer understand very well, and though many use AWS, it is often to support "shadow IT" efforts by individuals, departments and specialty work groups (like developers) rather than mainstream, let alone business-critical, applications and processes.
Amazon is a current example of the IT "Elvis factor," Mills suggested, where many believe that a successful vendor will eventually become all-powerful. In the 1990s, many considered Microsoft in a similar light, he noted, but the company hasn't achieved most of what people assumed it would. Amazon can certainly have a good business, Mills concluded, "but their tree doesn't grow straight up to heaven."
Final Analysis
There were other issues and events of note at IBM Insights 2013 that we could and should discuss. For example, the rise of IT consumerization, or what the company calls the "customer accelerated enterprise," blending social business and technology simplification trends, is worthy of a separate report. So is IBM's focus on and support of open standards impacting analytics and cloud computing — those issues resonate with its earlier efforts around Linux and Eclipse.
Finally, the last day of Insights included a memorable presentation by Phil Gilbert, who heads IBM's Design Lab and leads the company's Design Thinking strategy and development.
So what insights did we come away with from Insights 2013? Overall, we continue to be impressed by the benefits IBM continues to enjoy from its strategic move, begun over a decade or so ago, toward software-led solutions. As a result, the company has helped customers and partners gain greater value and advantages from IT while at the same time weathering the rising tide of hardware commoditization that threatens some peers. The considerable efforts by other vendors to pursue similarly software-focused acquisitions and development reflect IBM's prescience.
So we are anything but surprised by the growing focus on analytics, Big Data and cloud computing across the industry.
However, while IBM has done and is doing many things right, it also faces considerable challenges. Some of these, like continuing economic troubles in major markets and emerging economies, are problematic for most every Tier 1 IT vendor; others, including softening sales of the company's Power System solutions and increasing "co-opetition" from partners like SAP, are forcing IBM to reconsider its own goals and options.
"We are trying to enable, iterate and learn, not necessarily trying to achieve perfection right away," noted Mills in his keynote.
Toward that end, IBM's approach is a combination of "restless reinvention, analytics everywhere and dynamic hybrid cloud," he said.
That first point — restless reinvention — in combination with its remarkable capacity for conscious evolution is where we believe IBM's true strength resides. At Insights 2013, we saw not a company self-indulgently wrapped in a spangled Elvis cape, but a seasoned vendor prepared and preparing for a sustainable, successful future.