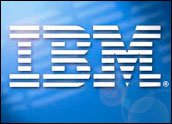 IBM will acquire Sweden-based Telelogic in a US$745 million cash deal, one that gives IBM access to a leading provider of application lifecycle management products.
Big Blue will fold Telelogic into its Rational unit — created in the wake of an earlier acquisition — where companies will have access to a wider menu of products aimed at making it easier to develop specific software applications.
Telelogic has been known to be in the market for a merger partner for several weeks; IBM was among the companies who were said to be a solid strategic fit.
IBM will use the purchase to advance a "global software delivery strategy" that aims at high-end users of software tools in areas such as defense, aerospace and the life sciences.
"From today's next-generation entertainment devices to tomorrow's space-information systems, software is the lifeblood of complex systems," said Danny Sabbah, the general manager of IBM's Rational unit. The buy will aid clients with development processes "vital to product delivery," he added.
Telelogic has about 8,000 customers worldwide, IBM said. IBM formed its Rational division after buying Rational Software in late 2002 for $2.1 billion.
The latest move fits with a larger strategic thrust for Big Blue, which told investors earlier this year that in the future, more of its profit would come from software and related areas, which it expects togrow faster than hardware and services sale — and with higher profit margins.
Tracking Complexities
Telelogic's products are meant to help organize and track the often-lengthy process of developing new software tools, tracking changes and offering ways to manage and oversee the project online.
By using both Telelogic and Rational tools — the latter focus mainly on software testing and quality assurance — IBM said a home electronics customer might develop a smart home networking tool or an automotive customer might devise new tools to help make cars smarter.
IBM needs shareholders to agree to the deal, but Telelogic's board is recommending investors go along with the offer, and the price is a premium over where the stock traded before word of a possible acquisition hit the street.
The move is a positive thing for Telelogic's customers, said Telelogic CEO Anders Lidbeck. "IBM and Telelogic clients will be able to leverage a broader set of capabilities without the need to replace existing systems," he added.
The Bigger Picture
The deal helps IBM fill in some gaps in its software development platform, said Ovum Principal Analyst Bola Rotibi, in part because Telelogic had acquired a smaller firm about 18 months ago that specialized in Enterprise Architecture.
"IBM has wanted to put something together to address the field of Enterprise Architecture but so far has only managed to talk about it through its Architectural Management vision," he said. "Telelogic purchased System Architect the leading Enterprise Architecture tool about 18 months ago — problem fixed for IBM."
The deal may boost IBM particularly among customers who build embedded software — such as that built into appliances, automobiles and other settings — because Rational was relatively weak in that area, Rotibi added.
The customers who will rely on the platform are also likely to be high-end buyers of information technology in general, Gartner analyst Martin Reynolds told the E-Commerce Times.
"IBM has made it clear it wants to be the go-to company in vertical industries that demand a lot of computing power and know-how," he said.
IBM has been plowing money into software buys since early 2005, racking up more than two dozen such deals over that time, UBS analyst Ben Reitzes told the E-Commerce Times.
"Being stronger in software and software development aids the entire product and services ecosystem for IBM," Reitzes said.