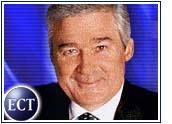 Countering a similar venture led Compaq Computer Corp. (NYSE: CPQ) and Hewlett-Packard (NYSE: HWP), IBM and a group of international computer manufacturers have formed a $200 million (US$) e-marketplace for computer, electronics and telecommunications companies to buy and sell goods and services.
Other partners in the venture, called e2open.com, include Hitachi Ltd.; Matsushita Electric Industrial Co. Ltd., which makes electronics under the Panasonic brand; Nortel Networks and Seagate Technology, Inc.
e2open.com "is a clear example of how the high-performance Internet can help companies better forecast and meet customer demand, improving collaboration between a buyer and its suppliers, communication and commerce," said Charles Childers, Nortel Networks chief marketing officer.
Expertise Expected
The new exchange is scheduled to be operational in July, powered by software from IBM technology partners Ariba, Inc. (Nasdaq: ARBA) and i2 Technologies (Nasdaq: ITWO).
A number of industry-wide buying consortiums have been announced in recent months; all touting the benefits of e-marketplaces, which they say include direct connections between buyers and sellers, reduced costs, and transportation and logistics efficiencies.
However, e2Open acting CEO John Mumford, who is also a founding partner of Crosspoint Venture Partners, cites distinct differences from other e-marketplaces.
"First, we're already in business and working together as partners," Mumford said. "Second, we have a clear strategy to move forward, and third, we are well financed."
IBM and its partners in e2open.com say they account for about $700 billion of industry purchases. The exchange is capable of handling more than $1 billion in transactions a year, the companies said.
Forrester Research estimates that computer, electronics and telecommunications e-commerce transactions will grow from $50 billion in 2000 to $400 billion worldwide in 2003.
Financial Partners
Crosspoint Venture Partners and Morgan Stanley Dean Witter, financial partners in e2open.com, will contribute $80 million to finance the start of the venture, and will own 20 percent. Mumford will serve as interim chief executive officer until a management team is in place.
In addition to sharing in revenue from transactions conducted on e2open.com, the founding partners will have equity stakes in the venture and will be in a position to make money if it increases in value. The companies said they expect to take the exchange public at some point, though not before 2002, "when the e-marketplace should be past the start-up phase and should have an operational track record."
Among the services to be provided by the new marketplace are reference information for engineers, spot transactions, procurement services for supplies and excess inventory, along with payment, credit, logistics and insurance services.
Recruitment is currently under way for management for the new company, the location of which will be determined by the new team.