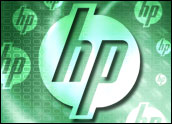 HP will invest US$300 million in the next year in a global marketing campaign meant to support a new product and service strategy around its printing business. The campaign, which will include TV ads and billboards, will also encourage consumers and businesses alike to do more printing.
The company will launch a marketing blitz to support what it's calling "Print 2.0," a strategy that includes new printing technology, Web-based printing services, and partnerships and alliances meant to offer more printing options to consumer and business customers.
The campaign will focus on the theme "What do you have to say?" and offer ways for customers to use the Web to print marketing materials, including designs from the likes of singer-songwriter Gwen Stefani and Burton Snowboards founder Jake Burton.
'Communicate, Collaborate and Publish'
"With Print 2.0, we're leveraging the power of the Web as a gateway for our customers to communicate, collaborate and publish their content in ways they could not before," said Vyomesh Joshi, the executive vice president of HP's Imaging and Printing Group. The new strategy has components for enterprises, small businesses, consumers and the graphic design industry, he said.
The new product lineup includes home-based photo-quality printers that will print photos directly from PCs or from portable storage media. HP hopes to intercept photos otherwise bound for a drugstore photo kiosk, which are increasingly being used to print digital photos.
The lineup also includes what HP is calling the fastest mobile printer, meant to be used with a laptop, and an all-in-one office printer that HP says can be ready to print from cold startup in just eight seconds. For the commercial printing market, HP said it would launch technology known as "HP Scitex X2" that will increase the speed and reduce the cost of high-volume print jobs.
Personality Profile
Personalities are a key part of the campaign, and in that way, the printing marketing blitz is meant to build on the success of HP's "the computer is personal again" campaign that features high-profile personalities describing how they use their PCs. Along with the designs by Stefani and Burton, the HP campaign includes business-friendly designs from New York graphic designer Paula Scher. In addition to allowing those designs to be customized and printed at home or in the office, HP said it would eventually enable the designs to be sent to a network of printing companies.
HP is also using its Web site to launch wiki-style communities, one for businesses and one for consumers, where printing strategies and tools, such as templates and designs, can be shared and refined. The company has struck partnerships with some Web 2.0 sites, including Flickr and some Yahoo sites to enable easier printing from the Internet. For instance, Flickr users will be able to order a poster-sized copy of a photo or a book of their digital pictures through an HP print provider.
HP believes a reinvigorated strategy is necessary to help its printing unit continue to grow at a respectable pace amid increasing competition from rivals such as Lexmark and Kodak and from low-cost Web-based printers, as well as to position it for the inevitable rise of next-generation technologies that threaten to reduce the amount of traditional printing being done.
"HP Printing is a company within a company, and arguably the strongest single unit in the firm," Enderle Group Principal Analyst Rob Enderle told the E-Commerce Times. "This unit is the equivalent of a juggernaut, and its risk will likely come from outside of traditional printing from a move to e-paper, cell phones like the iPhone that may eliminate most photo printing over time, and ever lower cost digital displays."
Those next-generation threats, however, remain "over the horizon" and for the time being, the printing division remains "arguably the most weapon in HP's arsenal today."
Printing Is Fun Too
The campaign launches at a time when HP is flying high, having outpaced Wall Street forecasts for revenue by a cool $1 billion in the second quarter.
Much of that growth came from HP's personal systems group, which makes PCs for consumers and small businesses, though the imaging and printing group managed to post an 8 percent growth rate over the year before. The printing unit brought in nearly $27 billion during the 2006 fiscal year.
HP holds 55 percent of the worldwide market for laser printers, compared to just 10 percent for second-place Samsung, according to IDC. It's also tops in ink-jet printers, with 45 percent of the market compared to 26 percent for second-place Canon. Even a recent advance from Kodak, which said it had found a way to dramatically reduce the cost of printing photos, hasn't dented HP's hold on the market.
The new push shows HP is more interested in growing the market for printing, by encouraging businesses and consumers to print more often.
"People are sharing information digitally rather than on paper," said Forrester Research analyst Frank Gillett. HP is looking to make it as easy and inexpensive as possible to share through printing as well. "It is looking to tap into that fun, creative aspect of Web 2.0 and tell people it's not just for the Internet."