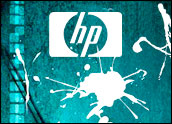 HP on Wednesday reached a financial settlement with the New York Times and four reporters who were spied upon as part of a scandal dating back to 2006 that brought about the downfall of the company's chairwoman, Patricia C. Dunn, along with several high-ranking executives.
The reporters were BusinessWeek's Peter Burrows, Ben Elgin and Roger Crockett, along with the Times's John Markoff, on whose behalf a claim was pursued by the Times itself. The dispute was settled privately, without any lawsuit. None of the parties involved disclosed the amount of the settlement.
"The matter has been resolved to the mutual satisfaction of the parties, and we're pleased to put this matter behind us," HP said. "HP also is pleased that the journalists decided to donate all or some portion of the settlement to charity, although HP was not consulted about the charities selected."
Five More Lawsuits
The scandal involved HP's use of a technique known as "pretexting," in which investigators hired by the company pretended to be different people in order to obtain private phone records from telephone companies. The investigation was an effort to identify the source of leaks of information about the company to the media.
Criminal charges were brought against Dunn and four investigators as a result, along with five lawsuits brought by other journalists and their families, who filed together last August in San Francisco Superior Court. Charges against Dunn were eventually dropped, but the other journalist lawsuits are still pending.
HP also agreed in December 2006 to settle a lawsuit brought by the California attorney general. It paid US$14.5 million in fines and vowed to change its corporate governance practices.
The Times has donated its settlement funds to organizations including the Center for Investigative Reporting and the Investigative Journalism Program at the University of California at Berkeley's school of journalism, the newspaper said.
'A Low Point'
"The boardroom battles of years ago still reverberate for HP even though many of the charges at issue were dismissed and others settled," technology attorney Raymond Van Dyke told the E-Commerce Times. "Nonetheless, some privacy issues remain and consequences of pretexting have been made clear.
"Determining permissible investigatory parameters among the press, pretexting and privacy is a work in progress," Van Dyke added. "Companies will be quite circumspect in future in requesting such investigations."
The scandal was "absolutely a low point in the relationship between business and journalism," Sreenath Sreenivasan, associate professor of professional practice at the Columbia University School of Journalism, told the E-Commerce Times.
"The fact that HP had to settle shows you there was more there than meets the eye," Sreenivasan added. "It was absolutely unacceptable what they did, and I'm glad to see they're being punished."