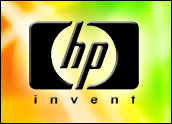 Hewlett-Packard reported a four-fold increase in profits for its fourth quarter on a more modest rise in sales, as the top PC maker turned in results that exceeded Wall Street forecasts.
In fact, the company's full fiscal year results showed it moving past IBM as the world's largest technology company in terms of revenue, with sales of US$91.7 billion.
Not All Good News
The upbeat report was dampened, however, after HP revealed that the Securities and Exchange Commission (SEC) had initiated a formal probe into the way the company handled the investigation into boardroom leaks. As a result, HP shares were down more than 2 percent in morning trading Friday, to $39.19.
Net income for the quarter ending in October was $1.7 billion, compared with $416 million in the year ago period. Revenue was $24.6 billion, a 7 percent increase over the year-ago period.
One reason for the strong earnings was that the year-ago quarter included about $1 billion in costs associated with layoffs and other cost-cutting measures undertaken when current CEO Mark Hurd began a comprehensive turnaround plan.
Still, the performance validated most predictions that HP continues to execute its turnaround plan well. For the most part, it has kept its business on track despite the boardroom spying scandal, which has claimed the jobs of its chairman, its top attorney and other executives.
HP reported particular strength in its core printing line as well as in personal computers, where it reclaimed the market share crown from rival Dell.
"This was a defining year for HP," said Hurd. "The majority of work [on restructuring the company] is done. We're in position to get that behind us.
Printing Money
HP said its imaging and printing group, where it has its roots, generated 7 percent revenue growth. It also reported a 17 percent jump in printers shipped, and a 22 percent increase in the number of all-in-one printers and copiers sold. The division continued to be one of its most profitable, churning out $1.1 billion in gross profit.
HP's enterprise storage and server business garnered more measured growth, with revenue up 4 percent. The HP Services business grew by 5 percent, but growth was flat in the technology services area, the company said.
Revenue from the company's PC unit — known as the Personal Systems Group — rose 10 percent and shipments were up 16 percent. Notebook revenue grew 24 percent; desktop sales were flat, though, reflecting the overall industry trend toward mobile computing. Profit margins were thin in the PC line, with profits making up 2.8 percent of revenue, a direct result of price wars among PC makers.
HP's strength in the consumer PC area may be enough to prompt some competitors to revisit their sales strategies. While Dell has eschewed going through retailers, HP's machines are available in many retail settings, giving them another way to reach consumers.
"Dell's direct model was the one that put it on top, but HP's strength may cause some second looks at using retail channels to better reach the consumer segment, especially with notebooks," Gartner analyst Charles Smulders told the E-Commerce Times.
HP also should benefit from Dell's woes, which grew this week when it postponed at the last minute its third quarter earnings report. "HP is one of the largest beneficiaries of Dell's PC weakness," Raymond James analyst Brian Alexander claimed.
Five Years After Compaq
Others, meanwhile, see HP's recent strength as the result of former CEO Carly Fiorina's decision to purchase Compaq, a deal announced five years ago this fall.
The merger was not only a good thing for HP but also helped create a new company that is better equipped to compete in today's marketplace, IDC said in a report released this week.
"The merger came at a time when both companies were becoming irrelevant in a number of key product categories," said Crawford Del Prete, senior vice president, communications, hardware, services and software research at IDC. "By completing the deal when it did, HP managed to position itself for the next wave of enterprise computing by leaping ahead of the trends that were working against the two companies as independent entities."
Despite another wave of change under Hurd, "HP's transformation is not yet complete and challenges lie ahead," Del Prete added.
One challenge will be for HP to quickly put its boardroom scandal behind it. To date, Hurd has managed to stay out of the fray, a key factor as the loss of his leadership could deal a critical blow to the company's success.
The SEC investigation joins ongoing criminal probes and civil suits in the actions taken by executives to hunt down the source of leaks to the media about board-level discussions.