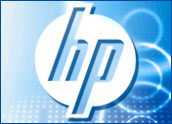 Computing giant HP has announced its intention to acquire storage software company LeftHand Networks for US$360 million in cash.
The move by Palo Alto, Calif.-based HP is an attempt to shore up its presence in the fast-growing IP (Internet protocol) storage segment of the data storage market. Unlike traditional storage area networks, IP storage networks allow businesses to increase the amount of data they can store without making massive investments in fiber channel switches.
The IP storage market is slated to grow to $4.4 billion by 2012, according to IDC. The traditional storage market is growing by about 6 percent each year.
Countering Dell's Move
HP's acquisition of Boulder, Colo.-based LeftHand could be a countermove against computer manufacturer Dell, which spent $1.4 billion on IP storage company EqualLogic earlier this year.
"[The LeftHand deal cost HP] a lot less than what Dell bought EqualLogic for," Brent Bracelin, an equity analyst with Pacific Crest Securities, told the E-Commerce Times. "I wouldn't say they got a deal, but this is a defensive move by HP against the EqualLogic acquisition."
Dell has just a 9 percent share of the overall storage market, but a 33 percent share of the IP storage market, Bracelin said.
"HP clearly is looking to improve its position in that market with this acquisition," he said.
A Good Fit
The LeftHand acquisition is also an attempt by HP to pursue business with medium-sized companies.
"We're building out our product set to address an area of the midmarket where we feel we're a little under-represented," Lee Johns, a director of marketing at HP, told the E-Commerce Times.
LeftHand's software will make it more cost-efficient for medium-sized companies to enhance their current storage networks.
"IP storage allows for the transport of information over a business' existing Ethernet networks," Johns said. "You don't have to buy new fiber channel switches. Companies don't want to have to invest a lot of money in new infrastructure."
HP and LeftHand have been working together for some time, Johns noted, which will make it easier for the two companies to integrate their data storage offerings.
"What we've done is acquired a software capability that runs on the existing HP platforms," he said. "We wanted to address this fast-growing market while at the same time adding flexibility to our existing portfolio. We can leverage our position as a leader in the standard server industry to build on our position in the IP storage market."
Just the Latest Acquisition
HP has been very aggressive on the acquisition front this year, Pacific Crest's Bracelin said.
In August, the company completed its $13.9 billion acquisition of Plano, Texas-based storage giant EDS. In March, it acquired Australian software maker Tower Software for an undisclosed price.
Bracelin also noted that HP has delivered better-than-expected financial results to Wall Street for the last six quarters.
In the quarter ended July 31, HP reported $2 billion in earnings on $28 billion in revenue. The company has reported virtually identical results going back to the quarter ended Oct. 31, 2007.
HP shares were trading at about $45 in late-day trading.