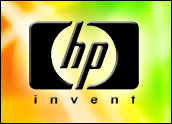 HP head Mark Hurd on Thursday announced big changes for the company's research division, HP Labs.
The reorganization will see the research facility concentrate its focus in five core areas: information management, cloud computing, content transformation, intelligent infrastructure and sustainability.
HP Labs will also scale back the number of projects it pursues from 150 smaller projects to 20 or 30 larger ones.
Changing Landscape
The intent of the reorganization, according to HP, is to balance the company's exploratory research against an entrepreneurial approach that will streamline the process, enabling a speedier transfer of breakthrough technology into commercial applications.
Prith Banerjee, a former engineer who took over the helm at HP Labs last August, will oversee the changes at the computer maker's 23 labs stretched across seven worldwide locations.
"Our new approach to open innovation and technology transfer will ensure HP researchers are engaging the world's best research talent and business minds inside, as well as outside of HP," Banerjee said. "This is an innovative new blueprint for corporate research. It will enable HP Labs to lead the academic community and the industry into the next wave of information technology."
Promising discoveries with potential commercial offerings will be reviewed by a new board comprised of HP technologists and business executives. The review board will also identify the most promising research areas, building business plans for projects early in their research lifecycles, HP said.
Opening Up
HP also took the wrapper of off three new initiatives the company said are designed to encourage a model of open innovation and technology transfer.
HP IdeaLab is a Web-based service that will provide the curious with a peek at innovative HP Labs projects in their early stages. The company hopes the site will encourage consumers and developers to give open feedback. IdeaLab's Web site will initially highlight six projects but will be updated as new projects take shape.
The newly established Open Innovation Office is responsible for increasing collaboration between HP Labs and members of academia as well as the government and commercial sectors. To boost the speed at which research becomes a product or service, HP also created the Technology Transfer Office. It will focus on product development within HP's business groups, intellectual property licensing agreements with third parties and connecting with the venture capital community.
Streamlining Innovation
"It's interesting because they have been talking about this for a while. It is the fruit of discussions that have been going on for at least a year," said Roger Kay, president of Endpoint Technology Associates.
Before, researchers in HP Labs have pretty much been free to do whatever they wanted, according to Kay. While there were some "pretty crazy" inventions developed in the lab, there were also some very good technologies developed there that were later commercialized.
"One of the areas Hurd thought needed more focus was the labs because they were investing more than they were getting out of them," he told the E-commerce Times. "That was one of the mandates for [Banerjee] to tighten up the operation and make them more productive, focusing on more likely technologies."
Far from stifling creativity, Kay said, the new processes HP has put into place will provide needed direction. Pure research is better left to the academics, he argued.
"When you get to a corporation they want a return on investment. It is completely appropriate for HP to have tidied it up," Kay added.