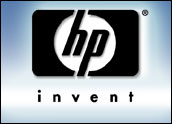 Hewlett-Packard revealed its long-anticipated restructuring plan today, saying it would cut 14,500 jobs, freeze pensions and revamp its structure as it seeks to remake itself into a leaner enterprise better able to compete with the likes of Dell and to regain market share lost in recent years.
HP said the restructuring and staff cut of about 10 percent — which came in at the low end of various analyst projections made last week, some of which called for up to 25,000 jobs to be hacked — would "simplify its structure, reduce costs and place greater focus on its customers." The cuts will save HP up to US$1 billion this year and $1.9 billion a year going forward.
The tech giant also said it would modify its retirement plan and would greatly change the way HP is set up, "embedding" sales and marketing efforts within specific business units, rather than maintaining a separate marketing division to service all business lines.
Simpler, Nimbler
"After a thorough review of our business, we have formulated a plan that will enable HP to begin delivering its full potential," said CEO and President Mark Hurd, who took the helm at HP in April after the resignation of Carly Fiorina. "We can perform better — for our customers and partners, our employees and our shareholders — and we will."
In a conference call to explain the moves, Hurd said he sees a "simpler and nimbler HP" emerging after the changes, which will be phased in over an 18-month period.
The cuts came as no surprise to HP watchers in the wake of both the forced resignation of Fiorina and the hiring of Hurd, who built his reputation as a cost-cutter by turning around point-of-sale computer maker NCR. Investors, who drove the stock to a new 52-week high last week when reports of the plan began to emerge, sold on the news today, with the stock down less than 1 percent to $24.73.
HP said it would "carefully target" the job cuts, with few reductions coming in the sales staff and in the areas of research and development, with the heaviest cuts targeted as so-called "support functions," such as human resources, finance and IT support. Most U.S. workers targeted will be offered a voluntary retirement buyout package.
Retirement Plan Shift
Another cost-savings measure is a change in HP's retirement programs, which amount to freezing the company's pension program by ending any further accrual and beefing up its 401(k) plan, providing a company match of 6 percent, up from the current 4 percent. HP noted that few companies today maintain legacy pension programs.
HP is also seeking cost savings by revamping its pension program. The company said it would freeze the current program, stopping both new enrollments and accrual of benefits as of Jan. 1, 2006, though current enrollees will continue to receive payments and those who already eligible, including those who have earned partial pensions, will receive payments when they retire.
In its place, HP is directing more resources toward its 401(k) program, expanding the maximum company match from 4 percent to 6 percent in some cases. HP noted that few companies today maintain traditional pension programs
Apart from reducing costs, the changes are meant to simplify what analysts say was a complicated organization, one still struggling to effectively integrate the acquisition of Compaq.
For starters, Hurd said he was doing away with the Customer Solutions Group, or CSG, which handled sales to enterprise, small and medium-size businesses and public-sector customers, instead integrating those sales functions into three business units, now known as the Technology Solutions Group, Imaging and Printing Group and Personal Systems Group.
HP also made a number of executive changes, naming Cathy Lyons, a 26-year veteran of the company, as chief marketing officer and installing former PalmOne CEO Todd Bradley as executive vice president of the personal systems group. Randy Mott, who had been CIO at Dell and Wal-Mart, was given the title of chief information officer for HP.
Rough Road Ahead
Enderle Group principal analyst Rob Enderle said HP will need to work hard to make the cuts pay off.
"Layoffs are problematic in that they both reduce cost and reduce the capability of the company," Enderle told the E-Commerce Times. "This is part of what is required to both build investor and employee confidence, which is required if you are going to increase, significantly, the company's valuation and its ability to execute."
By at least one measure, HP is not closer to being able to compete with Dell, but Enderle emphasized that execution will tell the story in the end. "It will bring them closer to Dell in terms of how lean they are and should address some of thee complexity issues, but they will still need to correct some organizational things to make those that remain more effective," he added. "We are beginning to see that as well with some of the announced organizational changes" such as the undoing of Fiorina's decision to combine the printer and PC units.
Gartner analyst Andrew Butler said the changes are part of a "positive trend" of change at HP and cited the hiring of Mott as CIO as one strong signal that HP is headed in the right direction in terms of creating a structure that fosters accountability.
Butler said HP customers should benefit in the long run, as the company gets costs under control, it will be able to pass on its new efficiencies to end users of its technology.
"Expect the new structure to help improve long-term operating efficiencies. While this will not automatically lead to lower-priced products, it should eventually enable HP to raise its Wall Street standing and equity values enough to gain additional scope for creative discounting," he said.
Meanwhile, HP got another reminder of the work that lies ahead of it today. A new report from Research and Markets found that IBM had overtaken HP as the leader in blade server sales worldwide.
The firm said IBM now holds 44 percent of the market, compared to 25 percent for number two HP. Two years ago, HP held more than half of the market, with a 56 percent share, the firm said, while IBM lagged at that time at 22 percent.
HP has seen similar struggles in the PC business, losing its worldwide crown to Dell last year and then watching its rival solidify its position.