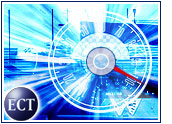 Early reports suggest holiday e-commerce sales grew well over 30 percent from 2002 levels, helping the e-tail industry record its best-ever season, even without the type of must-have gift items that have driven sales in past years.
Total holiday season spending online — measured from November 1st through December 19th — reached US$15.8 billion, a jump of 37 percent from last year, according to the eSpending Report compiled by Goldman Sachs, Harris Interactive and Nielsen//NetRatings.
"Overall, we saw very strong spending that may have even topped some of the estimates," NetRatings senior analyst Abha Bhagat told the E-Commerce Times. "If you're seeing 36 to 37 percent growth, obviously those are some strong numbers."
Backing It Up
Some categories posted particularly strong growth, including apparel, which saw sales rise 40 percent to about $3.1 billion, and videos and DVDs, which saw sales rise 58 percent to $1.4 billion. Spending on music grew 20 percent to $790 million, while books saw 39 percent growth to $1.4 billion, and toys and video games rose 21 percent to $1.9 billion. The eSpending index does not measure online travel spending.
Bhagat noted that because many retailers offered steep discounts on some items, such as DVD players, even muted growth in total dollar sales would represent a climb in overall e-commerce activity.
Similar reports came in as research firms and individual companies began to tally the results of the 2003 holiday season, which was expected to be robust for online retailers and may have benefited from factors that hurt sales at brick-and-mortar malls, such as East Coast snowstorms during key shopping weekends.
Visa USA said use of its credit cards to make online purchases grew nearly 50 percent, while Amazon.com said it had the most active holiday season in its nine-year history, shipping 1 million packages worldwide on its busiest day and seeing 630,000 visitors to its U.S. site in a single hour, or more than 10,000 visitors per minute.
Perfect Storm
In fact, Keynote Systems said e-commerce saw a "perfect online shopping storm" as unpredictable factors, such as the weather and a heightened terrorist alert, drove even more people than expected online at the peak of the holiday shopping period.
That storm of traffic capsized the boats at some underprepared Web sites, Keynote said, with slow page loads and incomplete transactions representing possibly the lone black mark on an otherwise smooth holiday season.
Amazon, for instance, said more than 99 percent of the orders it took arrived in time for the holidays, a sharp contrast to past years, when underprepared online retailers left thousands of shoppers high and dry on Christmas morning.
Performance Hit
Still, overwhelmed Web sites could have cut into e-tailers' sales totals and dented their bottom lines, largely because of a lack of proper preparation, Keynote product manager Roopak Patel told the E-Commerce Times.
"All the sites probably thought they were ready, but this just highlights how important it is to do the right kind of testing and planning," Patel said. Keynote said many of the sites it measures delivered "average to below average performance."
Keynote said the overall transaction completion rate in the last full week of online shopping fell below 95 percent, with the overall average response time for checking out climbing to just under 15 seconds, a level the company called "mediocre."
Nevertheless, NetRatings' Bhagat said e-commerce may get one last boost for the year from postholiday sales.
"A lot of online sites are following the lead of the stores by offering discounts and special offers," she noted. "There may be one last wave of sales before the books close."