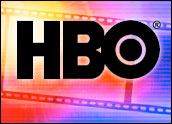 HBO will start to make its high-profile catalog of series, films and specials available online this week for some subscribers, a move that underscores the growing comfort content owners feel toward using the Web as a distribution channel.
The service, known as "HBO on Broadband," will go live on Tuesday in two relatively small test markets — Milwaukee and Green Bay, Wis. — with more tests to follow soon, HBO confirmed Monday after several published reports described the experiment.
Though Time Warner Cable — a spinoff of Time Warner, which also owns HBO — is the first announced partner, HBO will expand the program to other cable carriers in coming months.
600 Hours
Virtually all of the HBO catalog will be available through the service, from hour-long series such as "The Sopranos" to comedy and sports-related specials, HBO-made films and movies from other studios being shown on the cable network. In all, some 600 hours and 400 titles will be available for download when the service goes live.
For the time being, the content will not be transferable from personal computers to other devices, such as portable media players, but that may change over time. Users will be able to set the service to automatically download content when it becomes available and the service will recommend shows and movies for users based on their earlier downloads.
While nearly every major television and cable network has embraced one more online distribution options, HBO is unique in a couple of ways that make its experiment notable: The network is entirely subscriber-funded and doesn't rely on advertising income; it also relies on cable carriers and satellite companies as key partners in securing and keeping those subscribers.
HBO reportedly spent extra time crafting an online strategy to ensure it did not anger those partners, and the online offering is meant to be an added feature for those who pay for the network already and an enticement to attract more people to sign up.
Going Slow
One nod to the cable companies in the service is the requirement that users receive their high-speed connections through a cable provider that also carries HBO. It is also requiring an active HBO subscription and isn't planning to offer a stand-alone version of the Web product, eliminating the possibility that users will give up their traditional cable hookups in favor of the Web version of the network.
HBO has a good track record of using greater access to its content as an enticement to keep subscribers in the loop. In 2001, it launched HBO on Demand, a digital cable service that lets subscribers watch episodes whenever they want after their original air date. HBO has credited that service with helping to reduce cancellation rates.
Enticing subscribers to stay may be a higher priority now at HBO in the wake of the conclusion of one of its most successful series ever, "The Sopranos."
Other networks are following viewers online because they see opportunities to capture their eyeballs on behalf of advertisers, JupiterResearch analyst David Card told the E-Commerce Times.
"The goal is different with HBO, so it makes sense the model will be different as well," Card said. While analysts expect more ad-supported content to become available going forward, HBO's entire business model relies on creating a premium market for its content. "People are used to paying extra for HBO shows."
Converging Trends?
Interestingly, the HBO on Broadband launch comes less than a week after Time Warner Cable confirmed it had begun testing a new model for high-speed Internet service. The so-called metered access approach would require users to pay for how much bandwidth they use in any given month.
Under such a scheme, a user who downloads HBO content regularly would quickly use up a standard month's allotment of bandwidth, possibly creating a premium market for the cable carrier in the process. Time Warner has emphasized that it is testing the metered program, but said a new approach is needed to address the fact that just 5 percent of subscribers to its high-speed Internet service, known as "Road Runner," use more than half of the available bandwidth each month.
That experiment will be closely watched, as will the HBO on Broadband offering, though in order to drive the most value from the service, a way to make the content portable may be needed, Yankee Group analyst Mike Goodman said.
"This is content that subscribers can already get through their cable hookups pretty much whenever they want — especially if they have a DVR service," Goodman told the E-Commerce Times. "The benefit, the draw will be added flexibility."
While some subscribers might choose to store shows on the hard drives of their computers for a time — according to reports, HBO on Broadband will enable a user to authorize up to five computers to download and play back content, which will expire after a month — making the content truly portable to iPods and other devices could be even more valuable.
"The question will be how comfortable HBO gets at taking the restrictions off the content and that's likely to take time and happen little by little," Goodman said.