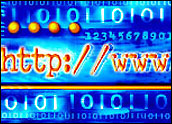 As a provider of office furniture to enterprises of all sizes, Haworth, a company with US$1.4 billion in sales to businesses around the world, knew it could benefit by improving its use of e-commerce technology in order to gain efficiency through automation.
After all, many of Haworth's customers, for whom the Holland, Mich.-based company designs, builds and installs office systems from cubicles to conference rooms, prefer their purchasing systems to link with their suppliers directly.
However, Haworth doesn't fit the typical business-to-business model. While it does sell directly to its customers, it also has a family of distributors through whom customers receive services, such as installation and repairs.
Not Typical
As a result, customers get prices form Haworth for product and separate price quotes for services from distributors. And the same enterprise customer might get services from multiple distributors around the world, for instance.
On top of all that, Haworth's product catalog has some 33 million different product codes, with customers able to mix and match and custom-order products and solutions.
"There are extra levels of complexity here," Mike Moon, the chief information officer at Haworth, told the E-Commerce Times. "We didn't really fit a typical B2B solution. You have two different providers in the mix."
Moon said Haworth considered a range of options, and its search is likely one that's been repeated by many other enterprises that don't fit the typical business-to-business or business-to-consumer e-commerce models. While solutions abound for generic situations, more specific solutions often leave enterprises with fewer choices.
To Build or Buy
Haworth had other considerations, too. Since a small number of very large customers make up some 40 percent of its sales, the company often made custom catalogs for each one, a costly process that often took weeks to complete.
Moon said Haworth considered various options to address its different needs, including building its own customized solution in-house.
"We knew the engine to drive whatever we built would have to be purchased outside, so we would have had a half bought, half developed situation at best," Moon said.
A range of typical B2B solutions were also examined, some of which were suggested by customers who could link procurement systems directly with Haworth. Eventually, Haworth turned to Comergent Technologies and its E-Business System.
The process took several months to complete, but Haworth expected to spend time carefully designing the resulting system, which paid immediate dividends. "The big advantage was that it allowed us to connect the right customer with the right dealer and to get the orders into the manufacturing process quickly, without ever touching the order manually," Moon said. "In the past, there was a lot of shuffling of paperwork before the production work actually began."
The automation has enabled Haworth to link to several customers directly through their automatic procurement systems, further streamlining the process for both customer and vendor. By the end of this year, Haworth expects 65 percent of all corporate accounts to be linked electronically, reducing the need for customer service representatives to handle those orders.
Range of Expertise
The system is easy enough to use that individual ordering sites for companies can be set up quickly and changed on the fly.
Haworth has since expanded its relationship with Comergent, putting in place a second solution to focus on ordering of parts. Earlier, Haworth would often receive parts orders that were indistinguishable from orders going to manufacturing. "This gives us a separate entry point and that's helped clear a lot of confusion," Moon said.
Another selling point for Haworth in making the decision to go with Comergent was its base of high-profile customers. Among those who have deployed Comergent's E-Business solutions include Dupont, Choice Hotels International and Best Buy, which recently used Comergent's solutions to back up a push to sell to more small businesses.
Bill York, chief technology officer at Comergent, said most early business-to-business technology focused on streamlining the purchasing process by cutting out middle men such as distribution partners. However, those partners are essential in some businesses.
"Comergent's original and ongoing vision has been to create solutions that include buyers, sellers and distribution partners," York said. "Continued demand for our solution shows that companies want a system that works within their existing business model and gives them a comprehensive view of all sales processes."
Efficiency Gains
Gary Rieschel, executive managing director of Mobius Venture Capital, which owns a stake in Comergent, said the company managed to grow through the downturn in technology spending because it has kept a tight focus on helping businesses improve their bottom line.
Moon said Haworth saw those same gains in efficiency and therefore profitability after implementing the Comergent solutions as well.
Meanwhile, Haworth expects to do even more with Comergent going forward, especially in the international arena. One of the reasons Comergent was chosen, in fact, was that its solutions can be used in some 200 languages and various international currencies. "It's going to fit well as we move more aggressively into other parts of the world," Moon said.