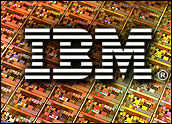 IBM has announced it will separate its services businesses, creating two divisions to focus on the different types of consulting and outsourcing that now make up half of Big Blue's total revenue stream.
The move, announced yesterday when IBM reported strong earnings for the second quarter, comes after Hewlett-Packard announced its own sweeping restructuring plan this week, one that includes more distinct operating units focusing on enterprise sales, PCs and printers.
In both companies, attempts had been made to merge some of those units in order to increase cross-selling opportunities.
Move Away From Trend
In the wake of strong second-quarter earnings, IBM said the head of its services business, John R. Joyce, was leaving to join a venture firm. Instead of replacing him with a single executive, the company said it had installed two senior vice presidents. Virginia M. Rometty, 47, will oversee traditional technology consulting services, while Mike Daniels, 51, will become senior vice president in charge of IT outsourcing services, such as help desk support and running data centers.
Overseeing the overall services effort will be Robert W. Moffat Jr., 49, who was credited with the recent restructuring at IBM that saw more than 13,000 job cuts and a shift in some work to offshore locations such as India.
Analysts say IBM's move is aimed at winning more service deals, both traditional consulting arrangements as well as information technology outsourcing, in which IBM takes over a company's help desk, tech support and related functions. Services accounted for just under half of IBM's US$90 billion in revenue last year, and more than half of the company's 300,000-plus workforce is in the service area.
The decision to split up the service unit, which echoes HP's decision to break apart its PC and printing businesses not long after merging them, indicates a move away from an earlier trend in which tech companies combined various business units as a way of selling more hardware, software and services to the same customers.
Trend Ahead?
Analysts say it's hard to know if the trend will continue and said that the HP and IBM cases are unique. In the case of HP, the printing business has long been the engine of profitability and had stumbled some since being folded into the computing business, creating an opportunity for rivals such as Dell to steal away market share.
In IBM's case, the shift is a recognition that the two distinct types of services do not blend as well as once believed and that companies that hire IBM to look at business-process and strategic issues are not necessarily also interested in outsourcing their entire IT departments to Big Blue.
Services are becoming more important than ever to IBM now that it has jettisoned its personal computing business, selling its PC division to China's Lenovo. Many believe it will increasingly rely on services to provide revenue growth to complement its enterprise sales of software, hardware and other solutions and to push sales of IBM's own solutions to consulting customers.
Enderle Group principal analyst Rob Enderle said the tweaks being made in large tech firms can make a substantial difference, but in the end, it still comes down to execution. A combined approach might work in a business with clear lines of communication and responsibility, but not as well in places where there are internal political and power struggles, he added.
"Some of these changes are meant to give more accountability, which investors and analysts really like," Enderle told the E-Commerce Times. "But in the end, whatever the structure, the performance is going to be the deciding factor."
Striking While Hot
The timing was right for the IBM move, analysts noted, with Big Blue having redeemed itself with its second quarter earnings report, posting higher income as efforts to streamline started to show results.
The quarterly results showed strong gains in services, including a 25 percent jump in so-called business transformation consulting. Analysts say those sales are important because they can lead to software licenses and other sales from IBM's portfolio. Only hardware sales lagged in the report.
"IBM returned to form in this quarter," CEO Samuel J. Palmisano said in a statement. "This performance reinforces our confidence in our business model, and in our mission to apply unique, high-value skills and solutions to transform our clients' businesses."
That came after IBM had stumbled badly in the first quarter, reporting disappointing earnings and a weak outlook.