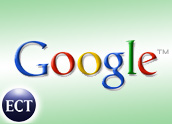 Google surprised analysts yesterday by announcing that it has filed a registration statement with the Securities and Exchange Commission for a proposed public offering of more than 14 million class A common shares of stock.
The Internet IPO darling has seen its shares triple since going public a year ago. The sale could yield an estimated US$4 billion, say analysts.
Surprise Move
The Stanford Group Company's Clayton Moran told the E-Commerce Times he was not expecting Google to make such a drastic move.
"The company has $3 billion of cash today with no debt and will generate another $1.5 billion from its operations this year, so there's no clear need for cash," Moran said. "It's a little bit perplexing as to why Google is going to market now and selling stock."
Moran said the sale is an indication that management is comfortable with the stock price where it is and is willing to dilute out existing shareholders in order to stockpile cash. He expects the news to depress stock prices 2 percent to 3 percent from its pre-announcement price.
No Spending Plans
Google executives have said the company has no current plans to make any acquisitions. According to the SEC document filed yesterday, the company plans to invest the proceeds in highly liquid, investment-grade securities.
After Google sells the 14 million shares, the search engine company will still have about 19.1 million class A shares in its coffers. Combined with 101.7 million class B shares, 70 percent of which are held by co-founders Larry Page and Sergey Brin and Chairman and Chief Executive Eric Schmidt, Google's shareholders will possess about 292.8 million shares.
The managing underwriters of the proposed offering are Morgan Stanley & Co. and Credit Suisse First Boston, acting as joint book-running managers, and Allen & Company, acting as co-manager.
The underwriters have an option to purchase up to 600,000 additional shares of Class A common stock from Google solely to cover over-allotments, if any.
Hot Market
Analysts said Google's decision to purge itself of 14 million shares is indicative of the intensifying competition in the search engine market. Google, said analysts, is preparing for the next level of competition.
"Clearly, Yahoo and MSN and committing a lot of resources to search," Moran said. "Google is compelled to some extent to invest more heavily in its business and possibly do some acquisitions for future growth."
Some analysts predict Google will snap up Voice over Internet Protocol provider Skype. Others are speculating Google will buy out Baidu.com, China's largest search engine.
Google already owns a stake in Baidu and in July announced it will open a development center in China. The proposed stock sale would give Google enough to make a large acquisition like Baidu or several smaller purchases.
"Google has been acquiring small companies for technology and engineering capability and we would expect that they will continue to do that," Moran said.