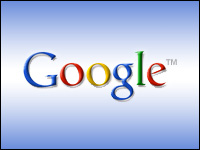 Google might soon quit surprising you with ridiculously off-target ads in your search resultsand Gmail. Or, you may finally find out how they deliver ads that are strikingly right-on.
The search leader has announced an upcoming feature called "Why These Ads?" The company willalso launch an Ads Preference Manager that is designed to let users make changes to improvethe site's ad targeting or to block unwanted ads.
Google created "Why These Ads?" to give users information about why they see a particularad and see why Google thinks it is personalized to a particular user. Google noted that the personalization includes a blend of a user's recent searches, geographic location and numerous other indicators.
Google pointed out that the upcoming Ads Preference Manager will let usersmake changes that affect the ads that get posted in search results and Gmail. As well as being able to block unwanted ad subjects andindividual advertisers, users will be able to turn off personalization altogether. There is a slightcatch: Those who opt out of personalization will see more ads.
Google did not respond to the E-Commerce Times' request for comment by press time.
Not Much of a Privacy Gain
Privacy is becoming more of a concern among Internet users as well as advocacy groups andgovernment entities. While the move from Google gives users a peek into the logic behind search-provided ads, it has only a minor impact on privacy.
"This move really does not do anything to enhance privacy, though it increases transparency," Paul Stephens, director of policy and advocacy at the Privacy Rights Clearinghouse, told the E-Commerce Times. "Essentially, it willreduce what is known as the 'creepiness factor.' If you use Gmail and there is some language inyour email, you may see ads related to that."
Stephens sees privacy being pulled in both directions on the Internet — there are movestoward more privacy and moves toward less.
"Companies see that personal informationis a valuable asset. The more information they have about you, the greater the value of thatinformation," said Stephens. "On the other hand, organizations such as ours and variouslegislators are demanding more privacy. So you have this tug of war."
A Small Tool of Control
Giving the user a couple of tools to help refine the Internet experience could help reduce the weirdness of the Web, if only by a small measure.
"The ability to block — or opt out of receiving — ads from specific advertisers could help improve the search and online experience," Charles King, principal analyst at Pund-IT, told the E-Commerce Times. "It should enhance consumer choice."
These new Google tools, King said, can help users take back some control of their Internetexperience.
"It will in the sense that it allows users to implement the controls Google provides,"said King. "But it requires users to participate in the process to achieve its benefits."
While Google's new tools will give users more control over their Internet experiences, itprobably won't have much impact on protecting privacy, he said.
"Instead, it seems to reflect the fact that a profound shift is underway with a new generation of tech-savvy users who are ready, willing and able to shift to or away from services they believe are beneficial," King said. "Google wants those eyeballs to stick with their ads, and this announcement would seem to encourage that."
The proof of the value of Google's new tools will be clear if copycats show up. The act ofimitation could prove Google had a good idea, he said.
Could Be Worse, Could Be Better
"In general, helping consumers understand why they are seeingcertain ads is a step toward transparency," Rainey Reitman, activism director at the ElectronicFrontier Foundation, told the E-Commerce Times. "The controls available to users through theAds Preference Manager can improve the ad experience for both users and advertisers."
Reitman questions whether Google's new tools will give users enough control to really makea difference. Tracking tools on browsers are more of an issue than personalized searchads, she said.
"If Google is looking for a way to demonstrate their commitment to user privacy and choice, theyshould implement Do Not Track in Chrome. That would be meaningful," she concluded.