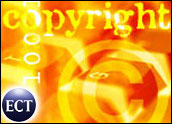 Google is reportedly offering media companies millions of dollars in upfront payments if those outlets allow their content to be shared on the YouTube video sharing site that Google has agreed to buy.
Reports say Google CEO Eric Schmidt is leading an effort to convince media companies such as NBC Universal, News Corp., Time Warner and Viacom to allow users of YouTube to share video clips of their television shows and movies.
Getting those companies to agree could ward off major copyright infringement lawsuits, which could become expensive to settle. Perhaps equally as important, the move could also keep YouTube stocked with the type of content its users are most interested in viewing and sharing.
While YouTube delivers millions of user-generated videos each month, users also create and swap clips of TV shows, news programs and other copyright-protected content.
The discussions are said to be focusing on how media companies can best leverage the social-networking aspect of YouTube to get more viewers for their content without losing the money that would be generated from advertising. Google could offer lump-sum payments as well as long-term revenue sharing from advertising.
Following the Leaders?
Before it announced the YouTube buy, Google is said to have ensured that YouTube licensing deals were in place with major record labels. Warner Music, Universal Music and Sony BMG have all signed agreements with YouTube, receiving in exchange an equity stake in the company — and by extension, in Google — as well as the promise of future advertising sales.
Some are suggesting these deals may have gaps, with music publishers not necessarily included, meaning additional legal action over the music element of YouTube may still be a possibility.
The video licensing conundrum may be more difficult to solve, however, particularly since media companies are still figuring out the best way to use the Internet to deliver and promote their content, and are wary of using free video sharing in a way that would cannibalize their main business by decreasing ratings, which would lead to lost advertising revenue.
Reports suggest Google is willing to spend tens of millions of dollars to acquire upfront licenses, with one offer said to be for US$100 million to obtain a two-year content license.
In other cases, YouTube has been forced to take down content. It removed thousands of clips from Japanese TV shows after a lawsuit was threatened. It was poised to remove Comedy Central clips, including those from "The Daily Show," but parent company Viacom relented, leading to speculation that a deal was close between it and YouTube.
Necessary Evil
It's difficult to quantify how much YouTube relies on copyright-protected content, but speculation is that the site would likely not come close to serving 100 million videos every day if not for such unauthorized content.
"If all you have is users' music videos, it's a much different site," JupiterResearch analyst Joseph Laszlo told the E-Commerce Times. Such a network would be far less valuable to someone like Google, which has designs on becoming a key part of the video distribution landscape on the Web, he added.
Google will likely find that media companies will be more willing to sign licensing deals after the first major company takes that step. That's because video content owners are still determining how best to use the Internet as a venue for their content. Some have begun to dip their toes in the Internet waters, such as NBC, which recently circulated free and legal clips of its "30 Rock" sitcom on YouTube as a way to "build buzz" and evaluate early audience reaction.
For others, however, "this will require a complete change in the way [they] have always thought about their content," Laszlo explained.