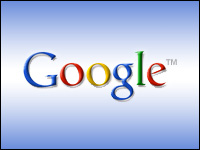 Google Chairman Eric Schmidt and VP of commerce Stephanie Tilenius have announced the launch of Google Offers' beta program, which will kick off in Portland, Ore., starting on Wednesday. The very first Google Offer will be for a Portland local favorite, Floyd's Coffee. Those with coupons will pay US$3 for $10 worth of drinks.
Google Offers functions like the already popular daily-deal business model used by Groupon and LivingSocial. A Google Offers coupon with significant savings will be sent by email daily. Each day will feature a different deal. Clients will range from coffee shops and restaurants to spas and arcades. The daily-deal model is designed to help businesses reach new potential customers.
Google is already taking nationwide sign-ups for customers and proposals for deals with local businesses. The search giant will soon bring Offers to additional cities, with New York and the San Francisco Bay Area named as its next stops.
Google also recently unveiled Google Wallet, which consolidates new ways to pay at retail locations using only an Android smartphone. Google Offers will automatically sync up with the digital Google Wallet.
This isn't Google first attempt to grab hold of the rising market in online coupons. The company offered to buy Groupon for $5.3 billion last year but was denied. Since the business model is easy to imitate, it makes sence Google would start its own daily-deal program.
Connecting Shoppers With Local Businesses
Google plans to integrate more Portland-area businesses into Google Offers in the coming days and weeks. The market may be well-primed, since Groupon has already familiarized much of the nation with a similar concept.
"Starting today at 9 a.m. Pacific time, Portlanders can get great deals from local businesses delivered right to their inboxes if they're subscribed to Google Offers beta," Jeannie Hornung, communications manager at Google, told the E-Commerce Times. "From coffee to bookstores and boutiques, Google Offers beta will connect shoppers with local businesses throughout Portland just in time for the Rose Festival and the start of summer in the Northwest."
Part of the point of this beta is to figure out what is working and what needs to be changed with Google's system.
"We look forward to gathering feedback on this trial program from both consumers and participating businesses," said Hornung.
"We're kicking off our Portland beta first and don't have future dates to announce," said Hornung when asked about future city roll-outs. "Today we're also launching online marketing campaigns to invite people in NYC and the Bay Area to sign up for Google Offers beta when we launch in their area."
One advantage Google might have over competitors is its recognizable brand and its multitude of consumers with Google accounts. The trust factor is likely to be strong with consumers.
Coupons About Ready to Expire?
The daily-deal model is hot right now, but how long will its popularity last?
"It was something new and exciting in the online world, but there are many companies hopping on the bandwagon," Steven Savage, technology project manager and Geek 2.0 blogger, told the E-Commerce Times. "This is an attempt to jump in on the latest offer/coupon online trends. This may be successful in the short term, but not in the long term. I think the entire coupon/offering online concept has a limited lifespan as a profitable, distinct effort. In time, between new competitors and diminishing returns, the value will decline."
The concept of launching in a single city and bringing additional cities along incrementally gives Google the opportunity to work out the bugs before the program goes nationwide, perhaps even global.
"We'll have to wait to see how this measures up to Groupon and LivingSocial," said Savage. "Though Google is doing the smart thing by keeping it experimental in one region. Google can learn from the mistakes made by other daily-deal companies, but the real challenge is going to be long-term viability."
Google indicated its strong interest in the coupon model when it offered billions to buy Groupon, a deal that was ultimately rebuffed. Google has its hands in many different areas, but it is especially good at connecting businesses with customers, as displayed in AdSense and Product Search.
"It's completely understandable that Google likes to make its own version of other services," said Savage. "Google wants to be broad, be involved, and find what works. They also want to make sure there's always someone stirring up the market to prevent any one company or group from being truly dominant. This fits in entirely with their strategies."