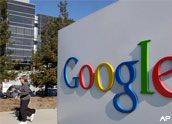 Google raised eyebrows again with its latest acquisition, the purchase of a privately held software firm that specializes in Web analytics.
The search engine giant said it bought San Diego, California-based Urchin Software for an undisclosed sum and said it would make the firm's analytical and on-demand tools available to Web site owners and online marketers.
Web analytics is a booming niche industry providing information to e-commerce companies and those that simply market online, telling them everything from where their traffic comes from to what type of buying habits their customers exhibit.
Google said that "thousands of popular sites" already use Urchin's tools.
Web Hosting?
"We want to provide Web site owners and marketers with the information they need to optimize their users' experience and generate a higher return-on-investment from their advertising spending," said Jonathan Rosenberg, vice president of product management, Google. "This technology will be a valuable addition to Google's suite of advertising and publishing products."
In addition to traditional software licenses, Urchin also offers on-demand, hosted products, a fact that might spark speculation about Google's long-rumored move into Web hosting. Google would not comment on any plans in that area.
Search expert John Battelle wrote in his Searchblog that the deal was probably worth around US$30 million and gives Google access to an analytics firm that has "serious enterprise mojo." In fact, according to Urchin's Web site, its customers include NBC, NASA and AT&T and about a fifth of the Fortune 500.
"Urchin was a third party system that many used to understand their Google ads, among others," Battelle wrote, though it will probably morph into something slightly different as part of a "Google suite of tools."
Jupiter Research analyst David Schatsky said the deal could make it easier for Google to continue to nurture increases in the per-click price for search advertising links. Historically, those increases have been "driven by improvements in targeting and measurement technologies that enable marketers to intelligently maximize the return on their search investment."
"Google aims to support this phenomenon by putting measurement tools in the hands of marketers with the aim of making it easier to justify search spending," Schatsky said.
Double Loyalty
The move comes amid all-out wars among Google, Yahoo, MSN and AOL
Forrester Research analyst Charlene Li said most everything those companies are now doing — from offering larger e-mail storage capacity to enhanced desktop products — is aimed at boosting loyalty among users.
"Search companies are going to leave no stone unturned in their search for any edge on their competitors," Li told the E-Commerce Times. Google has been relatively quiet on the acquisition front and has stuck to buying privately held firms that complement its own products and technology, such as last fall's pickup of satellite map provider Keyhole.
The Urchin buy, however, might be aimed at keeping advertisers happy by providing a better feedback loop to evaluate their advertising. The tool could be used to micro-manage search marketing efforts, Li said, making subtle changes to boost responsiveness rates even in the midst of a campaign.