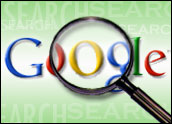 In the latest example of how rapidly search marketing is evolving, Google has said it will feature more editorial-style reviews in its Local Search product.
The search giant formally launched Google Local today and said it will use its search technology to return more results with Web sites that offer third-party information about businesses related to keywords being searched for.
Reviews that contain basic information, such as hours of operation and services and features such as WiFi Internet access, will be included, as will those giving positive or negative ratings on a location or business.
More Information
The reviews, which Google announced at the Search Engine Strategies show in New York, will be just part of the local search results, which Google has said would also lean heavily on its new map search tools.
The local reviews will mimic those Google added in its shopping search site, Froogle. Within Google Local, the reviews include a red, yellow or green icon to indicate if a review was negative or positive.
The addition of reviews and maps underscore how important search companies feel it is to offer as much information and different types of information to customers as possible.
Google, like rivals such as Yahoo and AOL, have high hopes for local search, which could unlock huge revenue opportunities by creating targeted, less expensive search marketing products that could be customized for local businesses. Currently, the vast majority of paid search revenue comes from major corporations.
Feature a Day
In some ways, the review feature borrows most heavily from Amazon.com, whose search engine spinoff, A9.com, uses similar editorial snippets in its yellow pages offering.
While the feature by itself might not be enough to sway search users in Google's favor, consumers are highly sensitive to additional features, Forrester Research analyst Charlene Li told the E-Commerce Times.
"A big part of the search decision for consumers is based on technology," Li said. That's one reason why Google rose as quickly as it did to market leadership. "The company that's first to offer something might be seen to have the better technology, giving it an edge."
More recently, however, the Google advantage has been seen waning. Keynote Systems said in a recent report that the gap between Google and rivals has narrowed in the public's mind.
"Google is still the king, but Yahoo, MSN and Ask Jeeves are improving rapidly," Dr. Bonny Brown, director of research and public services for Keynote, told the E-Commerce Times. "The Web is open by nature," she added, meaning users will likely not remain loyal to a single search engine over time.
Local or Loco?
A sign of that emphasis on being first has been the recent rise in the number of search tools and add-ons being rolled out with "beta" tags on them. From Google's map function to Yahoo's contextual search tool, new ideas are being trotted out before they're necessarily ready for prime time, analysts say. Virtually all of the companies have launched related products — local search is one example — within weeks of one another.
While Google and its rivals have high hopes for local search, a new analyst report suggests some of the optimism might be a bit out of proportion.
Jupiter Research analyst Niki Scevak said in a recent report that the industry will need time and huge investments to create the infrastructure to capitalize on the local trend, muting the short-term impacts.
"We're bearish on local because the market seems to underestimate the time and resources necessary to acquire the reach that local obviously demands," Scevak said.
While Jupiter expects local search to grow from US$502 million in 2004 to $879 million by 2009, its percentage of the total online ad spend will decrease from 6 percent in 2004 to 5.5 percent by 2009. Jupiter thinks targeted, vertical search that drills deeper into specific categories might offer even more lucrative opportunities.