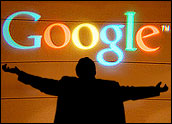 The Web analytics market is heating up, as evidenced by at least two recent high-profile business deals in this area. Google entered the picture with a successful US$30 million bid for Urchin last spring, and NetIQ sold WebTrends to a group of company executives for more than $90 million. The name of the game in e-commerce environments is in increasing conversions, and Web analytics plays a key role in measuring initiatives.
Indeed, Web analytics is entering a coming-of-age period, where the use of tools that collect data on Web site users' behavior is becoming part and parcel of doing business online. This market is expected to explode in the very near term.
Eighty-three percent of U.S. businesses exceeding $1 million in revenue haven't invested or are underinvested in this type of software, Jupiter Research estimates. Combine that with Jupiter's prediction that online ad spending will surge to $18.9 billion by 2010 — up 59 percent from an estimated $11.9 billion in 2005 — and the need for Web analytics becomes clear.
If those numbers don't convince you, try one more data set: The size of the Web analytics market will reach $565 million in 2006, up from $463 million in 2005, Jupiter estimated. Despite the growing pie, Google's entrance with a free analytics tool has competitors up in arms, questioning the Internet search giant's service and objectivity.
Understanding Google Analytics
Google Analytics officially launched in November 2005. The service is integrated with AdWords to help advertisers gauge the return on investment (ROI) of online initiatives. Google Analytics tracks all non-AdWords initiatives as well.
Google bills its service as a way for site owners, content developers, senior executives, and advertising and marketing professionals to learn how visitors interact with a Web site and to identify navigational bottlenecks that keep them from completing conversion goals.
"With this knowledge, businesses can create more-accurate advertising and build better Web sites," said Paul Muret, Google engineering director and one of the founders of Urchin. "By making this powerful service free, we aim to give all Web sites large and small the tools they need to better serve their customers, make more money, and improve the Web experience for everyone."
A Heated Debate
Google may have plans, but entrenched Web analytics firms are not standing by and watching as the search titan attempts to dominate in a new realm.
A heated debate is brewing around Google Analytics with competitors launching criticisms. Omniture, for one, says Google's solution fails to provide the ongoing service and support needed to make online marketing initiatives strategic for businesses.
"Omniture recognized early on that the strategic value of Web analytics was more than just providing data. The challenge for most organizations is finding the knowledge and expertise of how to best use the data to affect strategic business decisions," said Josh James, Omniture's co-founder and CEO. Omniture developed a Best Practices Group to help customers maximize success with analytics.
Google Responds to Omniture
Any vendor with a free product is vulnerable to the accusation of being low end, said Brett Crosby, senior product marketing manager at Google. "Low end" is hardly an accurate description of Google Analytics, he told the E-Commerce Times, and the company has covered the challenge of "finding knowledge and expertise of how to best use the data to affect strategic business decisions," he maintained.
"We have flipped the paradigm in the market. Instead of a highly expensive service with a one-price-fits-all approach — or fits none, depending on your view — we give the analytics away for free and have channel partners that can provide high-end services if you need them," Crosby explained, notingGoogle offers a more efficient model because you only pay for what you need.
Google also answers its critics with Conversion University, which features articles on how to drive traffic to a site and then convert that traffic more efficiently and effectively. Conversion University covers topics like best practices on creating landing pages, writing effective Web site copy and retaining current customers.
Searching for Google's Place
Where does Google fit into the Web analytics equation? Despite Google's channel partners and strategic content, some analysts still don't see Google as a major Omniture competitor. Google's place is on the low end, for low to medium traffic sites, said Matt Sarrel, former technical director at PCMagazine Labs. Google Analytics has not yet proven to be scalable for sites that get millions of hits per day, he added.
"Companies like Omniture are correct, at least partially, in saying that Google's solution doesn't provide the ongoing service and support needed to make online marketing initiatives strategic to businesses," Sarrel told the E-Commerce Times. "There really is no service, no help interpreting results and reports, and support is limited."
However, the channel partners have that need covered, Crosby pointed out.
The Right Tools
Whether it's through channel partners or directly through the analytics vendor, even the most advanced analytics options out there are ultimately just tools. Where the rubber meets the road is how tools are set up and business rules applied to achieve the goals of a particular business, according to Karen Breen Vogel, CEO and president of interactive marketing firm ClearGauge, and past chairwoman of the American Business Media Internet Council.
"Advanced analytics packages are akin to asking someone to build you a house. Someone drops off all the wood, tile, shingles, circular saw, etc., and says, 'You have all the tools you need — have at it,'" Vogel explained. "You may have all the tools, but we all know a given tool is only as good as the expertise with which it is wielded."
For basic analysis, consultants agree that Google Analytics, ClickTracks and HitBox are essentially the same. High-end Web analytics providers like Omniture, on the other hand, provide business analysis of metrics, along with variable tracking and the ability to track online and offline marketing efforts as part of the program.
Is Google Objective?
Next question: Can Google remain unbiased in its analysis of keywords from Google AdWords and from other search engines that compete directly with it?
"It is not in Google's best interest to be biased, and it's difficult to lie with a statistics program," Pedro Sostre, principal of Sostre & Associates, a Web development, marketing and consulting firm, told the E-Commerce Times. "If Google does not remain unbiased, then everyone will find out."
Google must remained unbiased, Sarrel agreed, or the $30 million initiative will backfire on the company — but, he added, "Google really could use the information gathered to its advantage."
Google does not adjust results based on analytics data, Crosby argued, and Google is not going to artificially inflate auctions or bids, either. "Since our channel partners provide many of the professional services, these are third-party, unbiased analysts, and we don't have an avenue to tell people what they should or should not be doing," Crosby maintained. "Google would not do anything to violate user trust."
The AdWords Connection
Considering the advertising spend Jupiter estimated earlier, along with the fact that Google enjoys 75 percent of the nearly 2.5 billion searches Nielsen//NetRatings tracked in January 2006, Google is doubtless in a strategic position to provide analytics to its customers.
Google does have a team that works with large advertisers to help them maximize their return on AdWords. This has raised "fox in the hen house" types of concerns. Google's move toward offering marketers the ability to not only track Google's paid search programs but other search, and evennon-search programs, heightens this potential concern, analysts said.
Is there a Fox in the Hen House?
At the very least, the more Google analytics is employed to track beyond Google programs, the more competitive intelligence Google will gain about the other media options in which marketers invest, Vogel explained. "It may be hard for Google to avoid presenting biased interpretations of data that often result in convincing marketers to spend more money with Google, whether fully justified or not."
Google is steadfast when it comes to this issue, however, and insists it will remain as unbiased as possible. The company is absolutely not sharing competitive information among clients, Crosby contended. "It all comes down to end-user trust," he repeated. "If people don't trust our system, it won't work. The auctions aren't rigged. There is no bias. Again, we would not violate that trust."
---
This is Part One of a three-part series on Web analytics by E-Commerce Times reporter Jennifer LeClaire. Look for Part Two next week, on Tuesday, March 21.
---