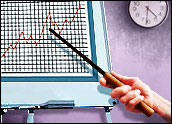 The U.S. mobile advertising outlook is a bit rosier, according to eMarketer's latest forecast. Native display ads running on sites such as Facebook and Twitter are leading the charge for the mobile channel.
Overall spending on U.S. mobile advertising — which includes display, search and messaging-based ads served on mobile phones and tablets — is expected to see a 180 percent increase this year. That will push spending over the US$4 billion mark — up from a September eMarketer forecast that expected 80 percent growth to a spend level of $2.61 billion.
This is up from an earlier eMarketer forecast released in September, which expected 80 percent growth to a spend level of $2.61 billion.
Growth in mobile advertising will continue through next year in the U.S., reaching $7.9 billion in 2013, eMarketer said. By 2016, the channel is expected to approach $21 billion.
Going Native
A portion of the growth is attributed to "native" ads — that is, ads that run on Facebook, Twitter and other sites that integrate ads into their feeds.
Native ads are a growth ad unit on both desktop and mobile platforms, according to a recent report from BIA/Kelsey.
"The advantage of so-called native ads is twofold: First, they're integrated into the core user experience on platforms like Facebook's News Feed and Twitter's Timeline. This allows for a relatively seamless experience for the user — and a less interruptive one," said Noah Elkin, principal analyst for mobile at eMarketer.
"Second, because these ad products are integrated into the core user experience, it also means platforms like Facebook and Twitter can be more nimble about delivering ads across devices — from desktop to mobile — and deliver more ads on whichever device the consumer prefers," he told the E-Commerce Times.
Native ads play across platform, and reach users where they connect — with Facebook, for example. A login helps Facebook and other publishers track the user and provide better information to advertisers, which makes the ads more sellable.
"Publishers with this ability are better positioned to successfully capture revenue — or put another way, not lose revenue, a challenge other display publishers are experiencing — as more people shift their preference from desktop to mobile," Elkin pointed out.
Facebook could reach U.S. mobile ad revenues of $339 million in 2012, according to eMarketer.
Developing Display Ads
Facebook wasn't offering much in the way of mobile advertising at the beginning of the year. The introduction of native and display ads to the platform has opened the floodgates, which accounts for the uptick in mobile advertising forecasts.
Facebook will likely take the biggest share (18.4 percent) of mobile display revenues among publishers due to its ability to redistribute revenue from mobile to desktop, eMarketer said.
One might see native and display ads as competing products for the mobile channel. In truth, native ads are helping sites such as Facebook and Twitter transition from desktop to mobile browsing, as consumers spend more time on their mobile devices.
"From our perspective, native ads are still a form of display, at least in terms of Facebook and Twitter. Our outlook is that native ads will be more successful than banners — that is, traditional online display — as most banner platforms that were designed for the desktop were not designed for the smaller mobile screen," Elkin said.
"That's why Facebook and Twitter have found rapid success, whereas other publishers of more traditional display — banners — have found uptake slower on the mobile side, where smaller screens still handicap the volume of ad impressions they're able to serve."
Google is also seeing growth in mobile display ads, and will earn $315 million in U.S. mobile display ad revenues. The income is attributed to the strength of its AdMob network, as well as relationships with advertisers looking to extend their reach from the desktop to mobile. Google is expected to take a 17 percent share of mobile advertising for the year.
Searching for Mobile Ad Revenues
Mobile search is dominated by Google and will remain so for the foreseeable future. Google's mobile advertising revenues are dominated by search. Google maintains a 93.3 percent share of mobile search advertising, which amounts to a total of $1.99 billion. Spending on mobile search ads in the U.S. is expected to increase 55 percent to $3.6 billion in 2013. Google will command up to 92.4 percent of that market.
"Outside of the display ad space, Google has managed to translate its success on the desktop to mobile in large part because search is a core activity regardless of platform," Elkin said, "and Google's search experience — including serving paid search ads — likewise works well on the smaller screen."
Forecasts Give Lift to Mobile Advertising
For the past several years, advertisers and other industry players have exclaimed that the coming year would be "the year for mobile." Perhaps, as mobile advertising enjoys a growth spurt, that statement may just come true.
"Mobile is the new battleground," Josh Crandall, CEO and cofounder of Netpop Research, told the E-Commerce Times.
"Google and Facebook are squaring off as consumers are adopting smartphones and tablets at an incredible clip," he pointed out. "The forecasts are reassuring to media and technology companies. Now the ads need to be relevant and useful for consumers to respond favorably as well. It looks like 2013 will finally be the year mobile goes big."