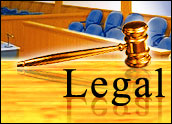 A 1998 law designed to block children from viewing pornography on the Web was overturned this week by a federal court, setting up a possible showdown between free speech advocates and the U.S government.
Judge Lowell Reed of the U.S. District Court in Philadelphia sided with the American Civil Liberties Union, which challenged the law claiming provisions of the Child Online Protection Act (COPA) were too restrictive and violated free speech tenants of the First Amendment.
In his ruling, the judge wrote the country couldn't neglect the law "to protect this nation's youth by upholding a flawed statute, especially when a more effective and less restrictive alternative is readily available."
No Surprises
Supporters and opponents said they were not surprised by the ruling, as earlier court decisions had also gone against the Justice Department. Neither side predicted how the government would move forward.
It is unclear if the Justice Department would push forward with this law or wait for new legislation currently wending its way through Congress, David McGuire, director of communications for the Center for Democracy and Technology, told the E-Commerce Times.
"This law was not written for commercial pornography but really reached far beyond that, to a broad range of valuable content," said McGuire, adding that the decision was a victory for free speech advocates.
A major problem, noted McGuire, is that the broad law would have also censored Web sites dealing with health issues such as sexually transmitted diseases, as well as Web sites devoted to art and a host of others.
Childproofing the Internet
The government has long tried to create standards for decency that are intended to censor portions of the Internet in a misguided attempt to childproof it, the Center for Democracy and Technology claimed.
"They best way to protect kids online is to take advantage of user empowerment tools on the Internet," McGuire suggested. "If Congress wants to stop wasting taxpayers' money and enact legislation to do some good, they should turn their attention to making tools readily available to kids and parents."
Government lawyers had argued during the trial that Internet filters were not effective tools since most parents did not regularly use them.
Supporters Regroup
In light of the ruling, supporters of the law have been pushing the government to demand a federal court appeal or move new legislation to Congress for a vote.
The ruling is a "victory for pornographers and a crushing defeat for children and parents," claimed Donna Rice Hughes of Enough Is Enough, an Internet pornography watchdog group.
"COPA was intended to extend pornography laws to the Internet that currently apply to print media," said Rice Hughes, adding that the filter tool argument "doesn't hold water. Opponents of COPA have long argued that Internet filters alone are adequate to protect children from harmful pornographic material. This is simply not true. Children need COPA and filters, not COPA or filters."
Under COPA, anyone providing minors with access to "harmful material" on the Internet could be punished by fines of up to US$50,000 and up to six months in prison.
The 1998 law, which was signed into law by President Clinton, has never been enforced due to First Amendment legal challenges.