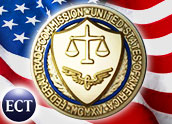 In advertising, the focus is on getting across a clear message to consumers. The Federal Trade Commission's message to advertisers in its staff report released Thursday regarding online consumer data collection was laser-like in its clarity: Get busy with protecting privacy, or the government will do it for you.
While the FTC will continue to back self-regulation by the ad industry, accompanying commissioner statements to the report showed a growing sense of impatience. "A day of reckoning may be fast approaching," said commissioner Jon Leibowitz, a Democrat. "Self-regulation has not yet been proven sufficient to fully protect the interests of consumers with respect to behavioral advertising specifically, or privacy generally," added commissioner Pamela Jones Harbour, an independent.
At issue in the report is how transparent the industry is with consumers regarding the kinds of behavioral data collected, how it is used and how difficult it can be for some consumers to opt-in or opt-out of such collection practices. The growth of social networks, with members voluntarily offering up personal information, along with the explosion of data from mobile devices like smartphones present new challenges to advertisers and regulators in protecting consumer privacy.
Reaction for Consumer Advocates
Consumer privacy advocates welcome the tougher FTC language, but some were hoping for more decisive action. The Center for Democracy and Technology believes the industry still hasn't done enough after nearly 10 years of discussion and debate regarding online ad data collection.
"The most insidious thing about behavioral advertising is that it's invisible," Alissa Cooper, CDT chief computer scientist told the E-Commerce Times. "Tons of research was done last year which explained behavioral ad models to people. They were asked, 'if this was happening how would you feel?' The overwhelming response was that it would make them feel uncomfortable, and yet it's happening every time every day on a majority of Web sites."
The CDT still has issues with how difficult it can be for consumers to learn how to opt-out of having their data collected. Such options involve drilling into browser preferences and disabling "cookie" software that monitors Web site activity on a consumer's computer. Cooper says many times, that information is buried deep within a Web site's privacy policy statement.
The Industry Hears the Message
"Certainly the commission means business," Mike Zaneis, vice president of public policy for the Interactive Advertising Bureau, told the E-Commerce Times. "When you have a commissioner saying it's a day of reckoning, it's a clear sign to the industry that they really expect the industry to get behind self regulation. We intend to be up to the challenge. There's a cross-industry commitment to strong industry self-regulation."
Zaneis recognizes the potential obstacles to privacy presented by social networks and mobile data, and cites the controversy involving Facebook's failed Beacon targeted data collection program. "Instead of saying what can we do, business is beginning to say what should we do."
The Network Advertising Initiative is the advocacy group for the industry that is charged with dealing with data collection and helping its 27 members regulate themselves. The FTC report's focus on behavioral data doesn't address separate privacy implications for contextual advertising and single-site targeting, said NAI associate counsel Justin Weiss. There also isn't enough clarity regarding how industry-wide potential solutions for opt-out notices and overall transparency should be; some possible innovations may chase away customers, he said.
"I certainly understand the issue of timing and patience," Weiss told the E-Commerce Times. "I think the reality of the challenge we face is that the issues are so complex. The beauty of the process of self-regulation is that we can work collaboratively and publicly. But it does take time."
Self-regulation also helps the industry address technological advances in data collection faster than legislation would, Weiss added.