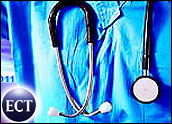 FreeMarkets, Inc. (Nasdaq: FMKT) rose 11/16 to 41 3/8 early Tuesday after the company, which operates online marketplaces for businesses, said it will bring its services to the Japanese market through a joint venture with Mitsubishi Corp.
The letter of intent calls for the Japanese trading company to "invest significant capital" in the venture, which will bring FreeMarkets' business-to-business (B2B) e-marketplace to Japan. FreeMarkets said it will own a majority of the Tokyo-based venture, though Mitsubishi will have a "significant equity stake."
The companies will also work to develop additional services aimed at Japanese buyers.
"FreeMarkets has driven tremendous growth in e-commerce in the United States," said Glen Meakem, chairman and chief executive officer of the Pittsburgh, Pennsylvania-based company. "Working with our new partner, Mitsubishi, we are confident we will drive similar growth in Japan."
FreeMarkets says it has conducted more than 6,800 online auctions over its Web site, covering some US$10.5 billion worth of goods and services. More than 7,000 companies across North and South America, Europe and Asia use FreeMarkets exchanges, the company says. FreeMarkets also operates an exchange for surplus assets and inventory.
FreeMarkets recently reported a 397 percent year-over-year increase in revenue for the third quarter, to $26.6 million. The company beat analysts' bottom-line estimates for the quarter by 9 cents per share, losing $12.3 million, or 33 cents per share, before extraordinary items.
"Given the strength and momentum of our business, we believe that we will break even from an operating standpoint by the first quarter of 2002, which is two full quarters earlier than analysts had previously predicted," Meakem said in announcing the results.