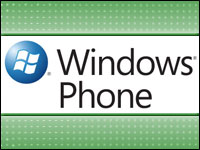 The Windows Phone OS is great, but Microsoft's dealings with device makers and carriers is lousy. That's the gist of a blog entry posted recently by Charlie Kindel, a former general manager of Windows Phone, who's explained why he thinks Windows Phone sales have failed to take off.
Kindel also laid blame on customers who don't know what they're buying and are thus putty in the hands of advertising and retail sales professionals.
Though he thinks Windows Phone is a better platform than Android, Android's success is thanks to Google's ability to work well with device makers and carriers at the expense of users, said Kindel, who now heads up Kindel Systems. Apple has succeeded because they have cut out one of the four sides of the mobile phone business (devices, platforms, carriers and end users), he adds. By merging devices and platforms, Apple has made its road to success much easier.
But Microsoft's missteps, in Kindel's estimation, have come from the company's inability to work well with the device makers and carriers. Without strong relationships with these two groups, Windows Phone does not receive the sales push to the end users that it needs.
Carriers are the key, he notes. Windows phone won't succeed until Microsoft pushes carriers to advertise Windows Phone devices and trains retail sales professionals to better communicate the virtues of the platform, he wrote.
Kindel, Microsoft and Google did not respond to our request to comment for this story.
If Not a Success, a Failure?
"I would disagree that Windows Phone is a failure," Neil Shah, analyst for wireless devices strategies at Strategy Analytics, told the E-Commerce Times. "The revamped Microsoft mobile platform is just 12 months old, and it is competing against the more established iOS, Android and BlackBerry platforms."
Slow out of the gate doesn't mean a failed product, according to Shah. New features from Microsoft have a good chance of putting the Windows Phone in the running with top platforms.
"Windows Phone 7 was initially was slow to start, but the recent Mango 7.5 update has boosted the overall smartphone user experience and features, making it the right contender for the third big ecosystem following Android and iOS," said Shah.
Strong Features
Microsoft is making with its phone platform, Shah said, from user advances to handset sign-ups.
"Windows Phone has a unique and brilliant user experience with slicker tiled user interface, deeper social and cloud integration and fast-growing applications store," said Shah. "Microsoft has now signed up five out of top eight global handset vendors as partners for Windows Phone platform."
Microsoft isn't done introducing significant enhancements to the Windows Phone. Coming features will make Microsoft a significant contender, he predicted.
"Capabilities such as dual-core processors, LTE, HD displays, tablet support, lower-tiers support are expected to be added to the platform's arsenal with future updates over the next six months," said Shah. "Those additions would take the platform on par or even beyond Android and iOS."
New Kid With a Chance
There are success markers Microsoft can point to with the Windows Phone. It may be a tad early to count Microsoft out, since the platform is still just getting introduced to users.
"As for Phone 7, there are handset manufacturers who have chosen to use it, but it's still the new kid on the block," Jeff Orr, group director of consumer research at ABI Research, told the E-Commerce Times. "Is it superior to another platform? That's in the mind of the user. I think it has a play. The most interesting recent development is the Windows Phone 7 on Nokia. The first devices are now coming out, and they're competitive. Will it overrun anything else? It's too early to be making predictions."
One of the potential strengths Microsoft could bring to the mobile phone market is its ability to keep pushing until the market catches on.
"Microsoft has the ability to stick it out until Phone7 succeeds," Steven Savage, technology project manager and Geek 2.0 blogger, told the E-Commerce Times. "The question is how long Microsoft will have to work to make it a success."
A year or two from now, the mobile market could look quite different. There are still wild cards at play with Microsoft and Research In Motion.
"From what I've seen, the future looks pretty good for Phone 7," said Savage. "They're going to try to make this work. It's more a question of what will they do — and sacrifice — to make it so."