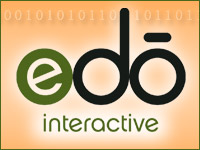 Facebook, meet Facecard.
The name itself implies a digital-age marriage of e-commerce and social networking, and that's what the founders of Edo Interactive intended in 2008 when they came up with the idea of prepaid debit cards — Facecards — that a key demographic of teen and twenty-something friends could send to one another.
In fact, if you ask Edo Interactive CEO Ed Braswell the classic Facebook status update question — "What are you doing?" — he's liable to answer that he's providing a new spending avenue for consumers, along with a mother lode of digital marketing information for retailers.
"If you look at rewards programs for traditional credit cards today, there's just diminishing value," Braswell told the E-Commerce Times. "Blackout periods for airline tickets, the cost of merchandising is getting expensive, banks and issuers are looking for longer loyalty periods. We"ve created a marketing platform that manages 'Prewards' as a trifecta: value to consumers, value to issuers with greater loyalty, and a relationship that retailers and brands can offer to consumers."
Playing With a Full Deck
Facecards is half of the Edo Interactive business deck of cards. The other half is its marketing platform. Because the "Prewards," or discounts/incentives, are delivered digitally when loaded onto cards, they can be tracked and analyzed for vital consumer usage data that can make an ROI (return on investment) chart light up.
Somebody else thinks Edo Interactive is on the right track when it comes to digital marketing solutions, even in a tightening economy. The Nashville-based company announced in late summer that it landed an US$8.5 million investment from private equity firms Clayton Associates and First Avenue Partners.
The news came on the heels of a partnership with Aentra to help launch three gift-related Facecard programs targeting those about to have their bar/bat mitzvahs, get married or have a baby. Some nationally known and regional brands are on board with the platform; Coca-Cola's logo can be found on a Facecard, and Baskin-Robbins, H&R Block, Cloudveil and Moe's Southwest Grill are Prewards partners.
"Best rich media, online advertising and coupons — it's about a trillion-dollar industry in the U.S.," CEO Braswell noted. "You know the old saying, '50 percent of advertising works, we just don't know which 50 percent'? Well, here's a merchant-based loyalty solution. The campaigns can be targeted by profile or gender or age, and the merchant only pays for the successful redemption of that Preward. There's not a greater value for advertisers."
Pick a Facecard, Any Facecard
Edo Interactive's Facecards are MasterCard-branded, which provides a level of familiarity for consumers and retail partners. The challenge for the company, according to Bruce Cundiff, director of payments research and consulting at Javelin Strategy & Research, is to also lure consumers away from equally familiar banks and issuers.
"If you have to concentrate spending on a credit or debit card, migrating that behavior from existing reward programs — migrating or extricating them from existing bank relationships — is always difficult," Cundiff told the E-Commerce Times. "Any sort of attempt to engender changes on the part of consumers is always going to be difficult."
The social networking angle provides plenty of opportunities — 300 million globally, to be exact — to pry people away from their usual bank cards, said Cundiff, especially considering the nature of Facebook friendships — the trust factor involved and the ease of transferring cards within the network itself or from Facecard.com.
Indeed, Facecard's Braswell plays up his alternative as a faster way to either send the gifts or manage existing Facecard accounts.
"I can go onto Facecard.com, type in your last name and send you seven dollars. If you're a member, I can load 25 bucks on your card and send you a text message that says, 'Happy birthday, here's $25,' rather than send you a caffeine card. Maybe you'd rather put gas in your car with that money. And Facebook users can download the Facecard widget, so from their Facebook account they can do a single sign-on to check their balance, inform people of birthday and gift offers, and so on. We're taking payment services to the social networks."
Facing Up to Facecard Data
Digital marketing companies are the first to shout about the value in the data they can deliver to merchants and brand owners, based on the online delivery of the products they offer. In Edo Interactive's case, "we're building very targeted data-mining relationships between consumers and merchants," Braswell said.
Therein lies another potential pitfall; the use and possible abuse of that data. Privacy has become a priority for the Federal Trade Commission.
"That's a problem that all marketers have," Cundiff said. "The information is extremely valuable if you can turn it into more sales. But there's an unwillingness to share information with just anybody."
Keenly aware of the issue's importance, Braswell emphasizes the opt-in nature of the Preward program.
"You also build the profile preferences, what you don't want to see, and what you do want to see," he explained. "We're not selling data about you personally — we're providing offers relevant to your profile preferences."
The program isn't telling brand partners where you live, but it is focusing on what you like.