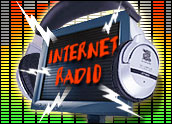 Several radio broadcasters and online media companies are challenging a ruling this week that sets a higher royalty fee structure for music played over the Internet.
After nearly two years of hearing arguments from some of the country's biggest radio companies, the Copyright Royalty Board (CRB), a body created by Congress to settle royalty disputes in the music industry, has decided on a higher fee structure for Web-based music broadcasts.
The ruling, which went into effect on March 5, has increased the amount of royalties that online music broadcasters must pay record labels and performers, a possibly crippling blow to many Webcasters and Internet radio stations.
Fee Structure
The CRB should allow a per-tuning-hour approximation measure for paying the royalties, instead of implementing individual song fees, suggested Jonathan Potter, executive director of the Digital Media Association (DMA), a lobby group representing file-sharing music sites including AOL, Apple and MTV Networks.
Under the previous arrangement, which expired at the end of 2005, broadcasters and online companies paid royalties based on estimates of how many songs were played over a given period of time — also known as a "tuning hour."
"We do not believe that the CRB intended to shut down the vast majority of legitimate online radio services immediately when it issued its decision, yet that is the sober reality facing many services," Potter said.
Heavy Hitters
The consortium of radio industry heavyweights also involved with the case — Clear Channel Communications, National Public Radio and several other groups — claim the CRB's ruling also places unreasonable demands on them. For example, they must now track the number of users downloading/listening to each song played online.
"We hope that the judges will rehear these … issues as they will have a particularly negative and immediate impact on our industry," said Potter.
The board was asked to clarify a US$500 annual fee per broadcasting channel, according to Potter, adding that because online companies offer thousands of listening options, counting each one as a separate channel could lead to huge fees for online broadcasters.
Radio to Internet
Although the increased royalties apply only to digital transmissions of music online, the CRB's decision could have a huge impact on the industry as more listeners move from tuning radio dials to going on the Internet for their music, Mukul Krishna, global manager of digital media practice at Frost & Sullivan, told the E-Commerce Times.
"The issue becomes very challenging for the many smaller companies that won't be able to pay these fees, which will ultimately reduce the number of channels and competition," said Krishna.
The increased fees, says Krishna, which are paid to both performers and record labels, could fundamentally change the burgeoning Internet radio industry.
"It is largely driven by ad revenue," said Krishna. "If you reduce the content you are going to reduce the ad revenue, which already operates on razor thin margins. A lot of businesses would collapse."