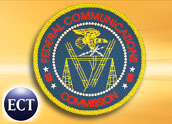 In a boon for Voice over Internet Protocol (VoIP) providers, the Federal Communications Commission (FCC) today barred states from imposing telecommunications regulations on Internet phone providers.
"This landmark order recognizes a revolution has occurred," FCC Chairman Michael Powell said at the agency's monthly meeting.
"If we let competition and innovation rage, unencumbered by the high cost of regulation, consumers can expect more of the same: lower prices, more choice and more innovative offerings," Powell said.
IP Revolution Has Begun
VoIP provider Vonage initiated the original request for a hands-off approach by states. However, AT&T, Covad and others also had a heavy stake in the decision that exempts VoIP players from regulation and taxation that proponents claimed would stymie the growth of Net calls.
IP telephony services will penetrate 12.1 million households by the end of the decade, according to a Jupiter Research study. That's about 10 percent of total U.S. households.
Baby Bells Not Giving In
The Baby Bells have the most to lose from today's decision. BellSouth Vice President Jonathan Banks said the FCC took a critical step toward encouraging the deployment of IP-enabled services, and he called for the FCC to establish a similar regime for the IP-enabled networks it provides.
"The future of these and new, innovative IP-enabled services depends critically on investment in next-generation network facilities," Banks said. "The FCC must act to ensure that the investment these networks require will not be hampered by regulation."
Meta Group senior analyst David Willis told the E-Commerce Times that he doesn't expect the Bells to bow down just yet.
"I don't think VoIP is going to remain entirely unregulated over the next several years," Willis said. "But a light touch is better than a heavy one for this type of market."
Promised Services Leverage Phone, Net
Indeed, plenty of policy issues remain to be settled. The FCC willplow forward in the wake of today's announcement to draft sets of rules for new services that rely on Internet Protocol.
It's those new services, like Vonage's laptop phone numbers and AT&T's call logs, that Willis said are so exciting.
"People think of VoIP as cheaper voice lines," he said. "But the idea ofuser interfaces that make it easy to control your calling patterns via theWeb is a wonderful marriage of voice and Internet. And it's an important differentiator over strictly cheaper voice."