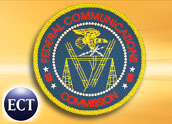 U.S. Federal Communications Commission (FCC) Chairman Michael Powell is calling for a hands-off approach to Voice over IP (VoIP) and has vowed to attempt to take regulatory control back from the states after the presidential election.
"It is very likely that treatment of VoIP will have some of the farthest reaching consequences of anything the Commission will consider in the near future," Powell said to an audience at the Fall Voice on the Net Conference 2004 in Boston yesterday.
"The Commission is not simply considering minor adjustments to specific regulations — the Commission is considering the future of electronic and optic communications for many years to come," he said. "And we have to get this right."
Part of getting it right, he said, is streamlining regulations. Currently there are 51 different interpretations of how to tax, authorize and monitor the technology. One thing is certain: much is at stake in what Powell is calling a VoIP revolution.
Market Growth
IP telephony services will penetrate 12.1 million households by the end of the decade, according to a Jupiter Research study. That's about 10 percent of total U.S. households.
Despite Powell's determination, however, analysts don't anticipate an entirely unregulated VoIP environment any time soon. However, Meta Group senior analyst David Willis told the E-Commerce Times that a light touch from the FCC is better than a heavy touch from individual states.
"The best thing the FCC can do is let it run on its own and let's get a rich marketplace with a lot of different companies with different ideas about service instead of just cheaper minutes," Willis said. "How refreshing would that be in telecom?"
FCC Divided
There is talk of a new Telecom Act in the works that could have some impact on the landscape. However, analysts said that ultimately Powell has to do a better job of presenting a unified front across the FCC, which is understood to be highly divided these days.
The other issue — and Willis said it is no small one — is the incumbent telephone service providers.
"Eventually, the incumbents have tremendous lobbying and regulatory power and they are going to rally around issues like taxes and universal service, so they are going to get a piece of this," he said. "Again, the best thing the FCC can do is keep their hands off it."