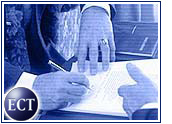 After rejecting three takeover attempts in recent months, Fashionmall.com (Nasdaq: FASH) said Wednesday it had closed on three acquisitions of its own.
New York City-based Fashionmall said it purchased the assets of Beautyjungle.com, MXGonline.com and Itsybits.com. All three sites are in the beauty and fashion sector.
"These three properties extend our reach within the fashion and beauty category significantly," said Fashionmall chief executive officer Ben Narasin.
Fashionmall now has bought eight dot-com properties, Narasin said, and is currently evaluating which properties to launch as freestanding domains and which to integrate into its main portal site.
Narasin controls 46 percent of Fashionmall.
Takeover Tries
Fashionmall has staved off three takeover attempts in recent months. In October, Sitestar offered the company US$3 per share, or $22.5 million. In December, California buyout specialist Narax stepped forward with a slightly higher offer of $3.50 per share.
In addition, Fashionmall announced last month that it had called off merger talks with GenesisIntermedia (Nasdaq: GENI), which had amassed a 7 percent stake and had reportedly offered as much as $7 per share for control of the company.
Buying Spree
While avoiding takeover, Fashionmall has been on a buying spree of its own.
In October, it bought the assets of UK-based Boo.com, one of the earliest and most spectacular dot-com burnouts, re-launching the fashion site as a stand-alone portal a day before Halloween.
Boo made headlines when it burned through an estimated $120 million in just over a year to create a site that featured 3-D graphics and multilanguage customer support. However, it was one of the first e-tailers to receive the cold shoulder from investors when it went back for more capital.
The most recent acquisitions by Fashionmall include another shakeout victim, Chicago, Illinois-based Beautyjungle.com, which closed shop in November after it was unable to find additional funding.
Beauty Market
The online beauty world has seen a number of mergers and consolidations as companies vie for traction and face tough competition from offline brands. For instance, Drugstore.com bought Beauty.com last year in a bid to shore up its share of the Internet beauty market.
While many analysts remain skeptical about whether online apparel sales can overcome the problem that shoppers cannot try on the clothing on the Web, a recent study by Ernst & Young found that 37 percent of all Web shoppers have purchased clothing and accessories online, and that about 25 percent had bought health and beauty aids.