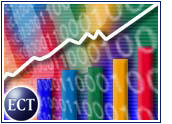 Six months after it became one of the earliest and most striking examples of the dot-com shakeout, fashion retailer Boo.com is poised to begin its second online life.
New York City-based Fashionmall.com (Nasdaq: FASH), the new owners of the Boo.com site — which burned through $120 million (US$) in just over a year as a startup in the UK — said Thursday the site will be re-launched on October 30th.
New Approach
The revamped Boo.com will be as much an online community and portal aimed at fashion-minded 18 to 30 year-olds with expensive tastes as a pure e-commerce site, said Kate Buggeln, the newly named president of Boo.com.
Buggeln, who took the reins at Boo as it was being redeveloped this summer, said visitors will use the site as a way to "identify, mold and drive trends" in fashion and will find a rotating collection of 250 items that can be bought through links to other sites. Another 50 to 60 items will be available through hyperlinks to Boo.com's own boutiques.
Shakeout Poster Child
Earlier this year, Boo.com became symbolic of the rapid rise and equally spectacular demise of many e-tail sites. Founded late in 1999 by a team that included well-known European fashion models, Boo developed cutting edge technology that allowed shoppers to try clothes on 3-D virtual models and zoom in on product features.
The company also set out to become an international e-commerce concern overnight, setting up customer service centers staffed with multi-lingual employees and offering free worldwide shipping and returns.
By spring of this year, however, Boo.com's founders were having trouble raising additional capital in the face of mounting concern about the over-valuation of public and private dot-coms. Co-founder Ernst Malmsten told the Financial Times of London at the time that his company was "too visionary," overspent, and forced to sell off its assets.
Fashionmall.com was a late and surprise buyer, scooping up the company in its entirety. At the time, Fashionmall expressed interest both in Boo's brand identity — the company spent much of its venture capital on advertising in fashion magazines — and its technology.
Back from the Dead
Fashionmall.com now says that several of the hallmarks of the original Boo.com will be back, including the 3-D product images and the virtual style consultant and cultural commentator called "Miss Boo."
Fashionmall also believes it has positioned Boo.com to become a profitable enterprise, something that the original owners were never able to do, by attracting the desirable under-30 demographic on behalf of advertisers, marketers and other e-commerce companies. Boo merchandise will also be developed for sale offline.
Can Boo Help?
Fashionmall itself has had trouble reaching the break-even point, though it has trimmed losses substantially in recent months.
For the quarter ended June 30th, the company lost $460,000 on $1.2 million in revenue, compared to a loss of $3.5 million on less than $1 million in sales during the same period in 1999.
The company's stock, meanwhile, has traded below $3 per share for most of the year.