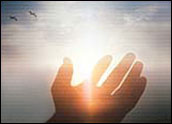 There is a fine line between optimism and blind faith. I know. I am a Boston Red Sox fan and even though the First World War was still raging when they last won the World Series, I believe every spring that this year will be the year.
There are apparently some in e-commerce with the same kind of eternally sunny outlook. Some might call it an inability to accept reality. For others, it might seem more like a complete failure to learn from the past, which therefore dooms us to repeat it.
But this very optimism could be what keeps e-commerce not only alive and well, but growing for a long time to come.
Somewhere on the continuum between optimism and delusion lies the $15 million investment that Allen & Co. led for an online grocer. No, that's not a misprint. A multimillion dollar investment was actually made in an online grocer.
The Web grocer's name is SimonDelivers.com. It makes its home and does all of its business in the Minneapolis/St. Paul area of Minnesota.
The company's founder, Simon Foster, told reporters when the funding was announced that his company had learned from the failures of Internet grocers Webvan and HomeRuns.
Simple Delivery
Foster also said the money would help SimonDelivers expand all the way across the Twin Cities areas. In other words, Simon plans to keep it simple.
Still, although lessons can be learned and business models kept modest, is that enough of a reason to dump venture money into a sector that has seen its legs cut out from under it?
Research firm Jupiter Media Metrix has pointed out that at its peak, Webvan accounted for 46 percent of all U.S. online grocery shopping revenues. Yet Webvan could not avoid going under.
Swan Songs
The onetime second-biggest online grocer, Peapod (Nasdaq: PPOD) came days from oblivion itself a year ago. So what evidence is there that money invested in SimonDelivers will ever be seen again, let alone provide a return?
Frankly, there isn't a lot. Simon readily admits that if the funding didn't come through, the firm would have had to restructure.
And though SimonDelivers has rabid fans and a reputation for solid customer service, as well as a business model that involves picking orders off store shelves rather than warehousing goods, no one is suggesting the firm is close to profitability.
Try, Try Again
So why invest? Hope springs eternal. And there is this: Some ideas are good enough to try over and over again.
Home grocery service is one of those things. It's a time-saver and only a fraction of the population actually enjoys pushing a squeaky-wheeled cart down the aisle and waiting in line while the person in front of you hands over three dozen unsorted coupons or pays with a personal check.
It's one thing, however, for me to believe that. It's another thing entirely for the people with the cash to put their money on the barrel over it.
Careful Risk
Venture investors are by definition risk-takers. But they're also, by necessity, not careless with their money. Especially these days, when so many saw stellar return rates turn into steep drops during the dot-com shakeout.
No, venture capitalists are not motivated by blind faith. But often, there is an element of belief in their actions. That they are willing to take any level of risk, even a modest one, after all that has happened in the e-commerce sector, is inspiring. They might almost be capable of becoming Red Sox fans.
What do you think? Let's talk about it.

---
Note:
The opinions expressed by our columnists are their own and do not necessarily reflect the views of the E-Commerce Times or its management.
---