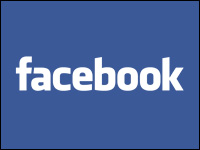 Facebook is getting ready for an initial public offering in the second quarter of 2012, according to a Wall Street Journal report. The company is looking to raise US$10 billion, which would value it at more than $100 billion. The IPO papers will reportedly be filed by the end of the year.
The proposed valuation is double the value placed on Facebook when Goldman Sachs Group bought a chunk of the company in January for $1.5 billion. If the $10 billion target should be achieved, it would make Facebook's IPO the largest in the tech industry. Coming in second would be Infineon Technologies at $5.23 billion in 1999.
So far, the company has reportedly not made any decisions on which banks will be involved in the IPO. Facebook currently has 800 million users.
Facebook did not respond to our request to comment for this story.
Bad Timing for an IPO?
Is this a good time for an IPO? We're in the middle of a prolonged economic slump, and tech IPOs don't look particularly attractive. Yet Facebook may be an exception.
"This is a bad climate for an IPO for a couple reasons," Steven Savage, technology project manager and Geek 2.0 blogger, told the E-Commerce Times. "For one, it's still a lousy economy. Secondly, a lot of people are looking at IPOs not as a long-term investment but rather a short-term investment."
The potential churn and turnover from short-term investments could result in drops in stock prices. "Just look at Groupon," Savage said.
Groupon's stock has slid considerably since its IPO. Within three weeks of going public, shares were trading below their introductory price.
"Groupon is a good example of what can happen when the market realizes — after the IPO — that a company's competitive position will be considerably more complex and less advantageous than originally assumed," Charles King, principal analyst at Pund-IT, told the E-Commerce Times.
"Facebook's market position seems more secure today," he said, "but if a serious competitor ever does emerge, the company could hit choppy waters pretty quickly."
Plenty of Reasons to IPO
There are many reasons Facebook is choosing to slate an IPO for 2012, said Savage. For one, it may need the bucks.
"The IPO is a chance for Facebook to bring in income to keep the brand going," he said. "It's also a chance to give Facebook people a payoff."
Another good reason is that 2012 may be the high-water mark for perceived Facebook value. If the company waits longer, it may not get as much.
"I expect it's mostly a matter of timing, with the plan being to take maximum advantage of the company's position and conditions in the market," said King. "Pursuing an IPO sooner rather than later is probably advisable. The latter half of 2012 is looking pretty ugly right now."
Can Revenue Match Value?
While Facebook mayshow up on the public stage with a high valuation, there are still questions about whether the company can deliver the revenue goods. An amazing number such as 800 million users does not necessarily translate into dollars.
"There are definitely questions about whether Facebook can monetize its site," said Savage. "Facebook has tried a throw-it-at-the-wall-see-what-sticks approach, but I don't think they've found any definite, long-term solution."
There have been plenty of leaks regarding the current revenue Facebook is able to generate. That may not look so great against a high Facebook valuation.
"Right now, we're talking about a company driving around $3B in 2011 revenues, mostly from advertising," said King.
Facebook has notably high overhead costs from data centers and staffing, he added.
"Facebook's revenues have essentially doubled since 2010, but the company still does a tiny fraction of the business of mainline companies such as HP and Disney," said King, though Facebook may soon be valued higher than HP or Disney.
"Facebook is undeniably a hot company right now," he acknowledged, "but the IT industry has a long and storied history of once-hot and now not-so-hot companies that are worth remembering if one is considering a Facebook investment."